Ships Within
Special Order
B Braun 418004 - Tamper Evident Syringe Cap - Red, 500/CS
B. Brauns TEC-1000, Tamper-Evident Syringe Cap, was designed with patient safety in mind. The TEC-1000 allows the healthcare worker to easily verify the integrity of the syringe by visual inspection. When the TEC-1000 is securely placed on an IV luer lock syringe and verified by the healthcare worker, unused syringes may be returned to the pharmacy to be re-dispensed. The TEC-1000 assists your staff in enhancing medication safety and reducing waste and associated costs.
Tamper Evident Syringe Cap used for capping Luer lock syringes. Tamper-evident provides improved quality control of prepared syringes. Unique 10 per blister package protects sterility of unopened caps and aids in capping.
Ease of Use....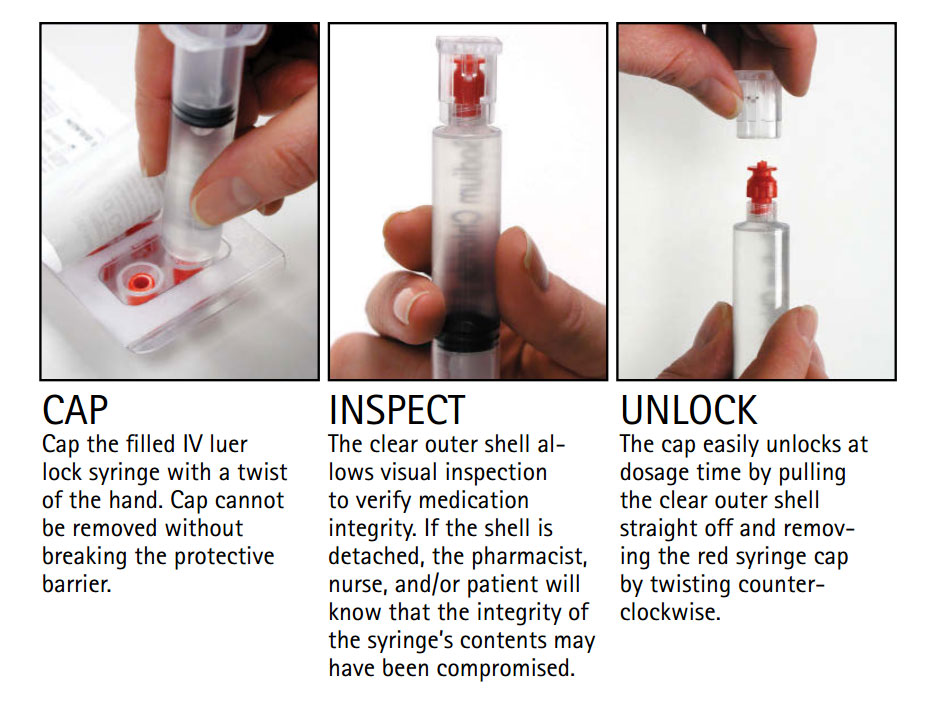 Patient Safety: The pharmacist can feel confident that the integrity of the filled syringe is protected.
Security: Ideal for use with syringes containing controlled substances or chemo drugs.
Economy: Unused medication syringes can be safely returned to the pharmacy and re-dispensed, reducing the cost of medication waste.
Convenience: Unique blister package of 10 protects the sterility of unopened caps.
Quality Control: Supports your pharmacys efforts to provide a high quality product to the patient.
Features
Available in various colors for simple color coding of medications.
Fully threaded Luer lock connections and shrouds reduce the chance of tip breakage.
The TEC-1000 (Tamper-Evident Syringe Cap) has a unique two-piece design that clearly indicates cap removal.
Designed to guard the tip of the syringe from touch contamination.
Components do not contain DEHP or rubber tree latex.