Allow C.I.A. to white-glove your request for this item
Not buying today? Need a volume discount, Net 30 terms, or a government quote? Got a backorder, and need immediate stock? That's exactly what we do best. Let us solve your problem.
Product Description
B Braun 4252519-01 - CATHETER, IV, INTROCAN, SAFETY, 22G X1", 200/CS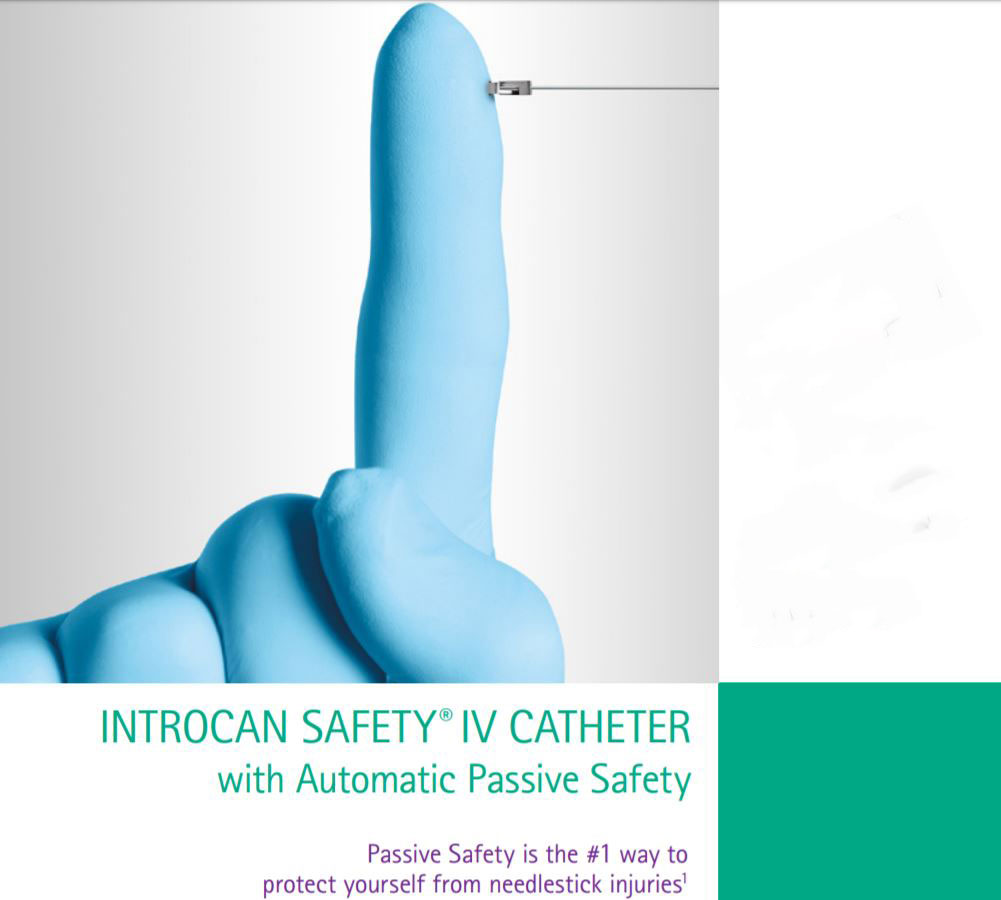 ---
Introcan Safety IV Catheter 22 Ga. x 1 in., FEP, Straight
Introcan Safety Shielded IV catheter without injection port
Passive fully automatic protection against needlestick injuries and related infections
IV catheter material available in Polyurethane (PUR) and FEP
Ergonomic product design for one-handed insertion
Sharp Universal Bevel for wide choice in insertion angles and minimal puncture trauma
Double Flashback Technology provides confirmation of successful catheter placement through quick visualization of both needle and catheter flashback
Latex-free, PVC-free, DEHP-free
Passive Safety is the best at preventing needlestick injuries
Fully automatic Passive Safety protection
Designed for ease of insertion for deep and superficial veins
Two ways to confirm vein entry
Environmentally conscious design
Broad product portfolio including longer length catheters
---
Every Product Detail Is Designed For Best Practice:
Passive Safety Technology is incorporated into the Introcan Safety IV Catheter via an integrated fully automatic Safety Shield which protects the needle tip to prevent needlestick injuries. A recent study confirmed that passive safety engineered devices create significantly better protection for healthcare workers than those that require the user to activate the safety feature.6 In fact, passive safety devices were associated with the lowest needlestick injury rate and are most effective for needlestick injury prevention.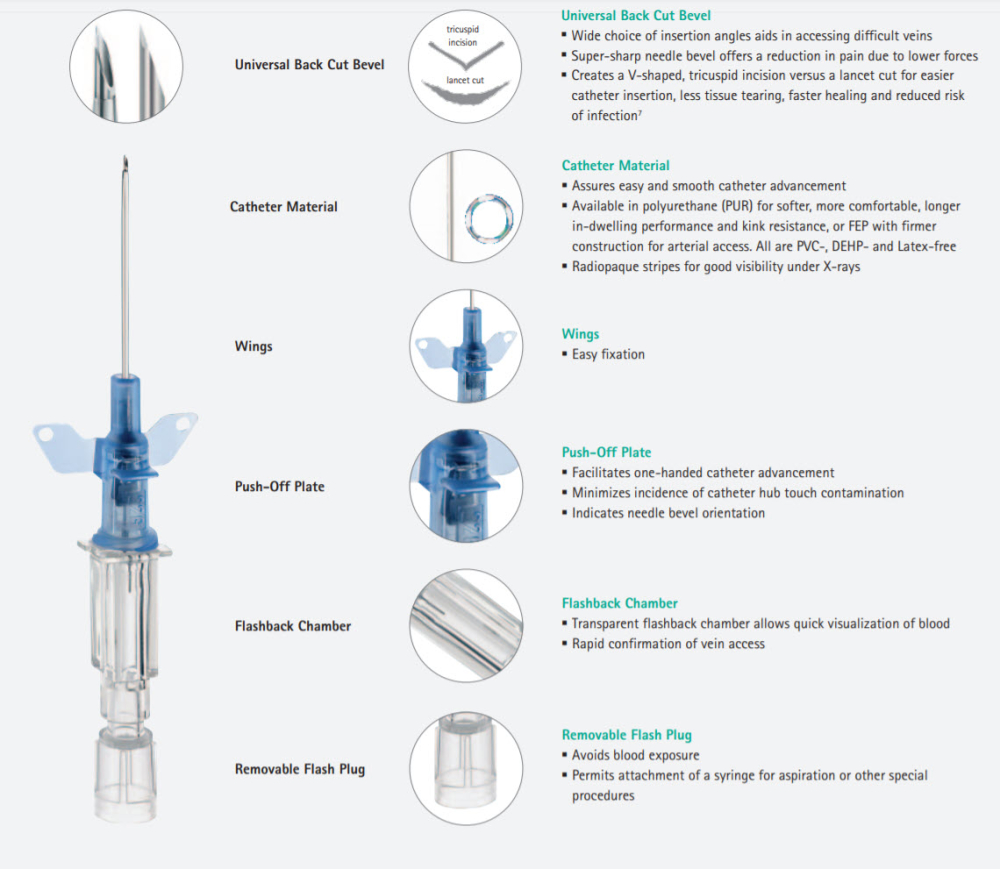 Passive Safety Technology Is Preferred
The Introcan Safety IV Catheters safety mechanism deploys without user activation. Unnecessary injuries may occur with active safety devices because activation is often delayed or never happens. Thats why we designed the B. Braun Introcan Safety IV Catheter and why its raising the standard in needlestick prevention.
Passive Safety Engineered Devices Are Most Effective For Needlestick Injury Prevention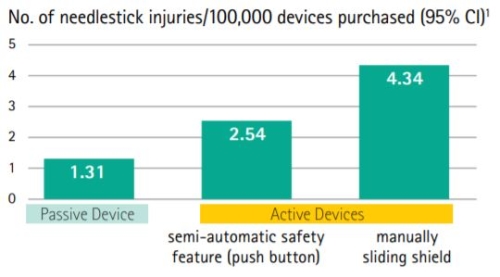 Designed To Promote First-Stick Success
Double Flashback Technology is designed to provide a quick visual confirmation of vein puncture with separate needle and catheter flashback.

Designed To Enable Longer In-Dwelling
Catheters are available in polyurethane (PUR) which provides softer in-dwelling performance,3 or fluorinated ethylene propylene (FEP) with firmer construction for arterial access. Introcan Safety IV Catheters are not made with DEHP or natural rubber latex.
Removable Flashplug
The removable vented flashplug permits attachment of a syringe.

Introcan Safety IV Catheters Help You Cut Costs and "Go Green"
Generate less waste with smaller, lighter components
Designed to save money and avoid throwing away unused components
(compared to integrated catheters)
Helps to cut costs by reducing needlesticks, materials, and waste
---
Introcan Safety IV Catheter - Insertion Guide: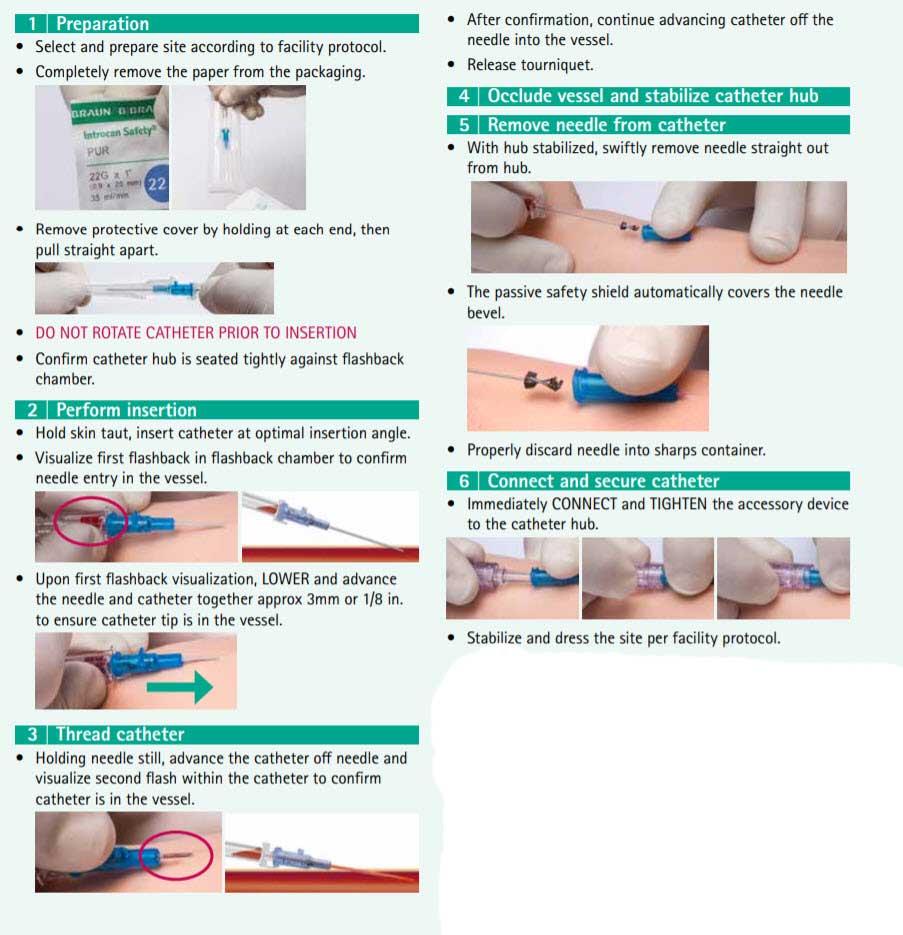 Introcan Safety IV Catheter - Practice Suggestions: