Part Number
Cardinal Health 30085-020B
Cardinal Health 30085-020B - Flat sheet, 2 ply, Tissue/Poly, 40 in. x 90 in., White/Blue, 50/cs
Protection. Quality. Performance.
All these things matter when it comes to providing care to your patients.
Cardinal Health Exam Room Paper Products are no exception. Designed for reliable infection barrier protection, our offering meets the requirements and specifications of your healthcare setting. Helping to ensure protection and making care for patients simple and convenient.
Flat Sheets
Tissue/poly sheets are ideal for patient and stretcher coverage as well as absorbency.
Flat Sheet Features
Stretcher sheet is constructed using a polyethylene-backed paper tissue..
High tear-strength, non-woven materials.
Soft, yet strong.
Fluid hold-out for dependable protection.
Available in fitted sheets.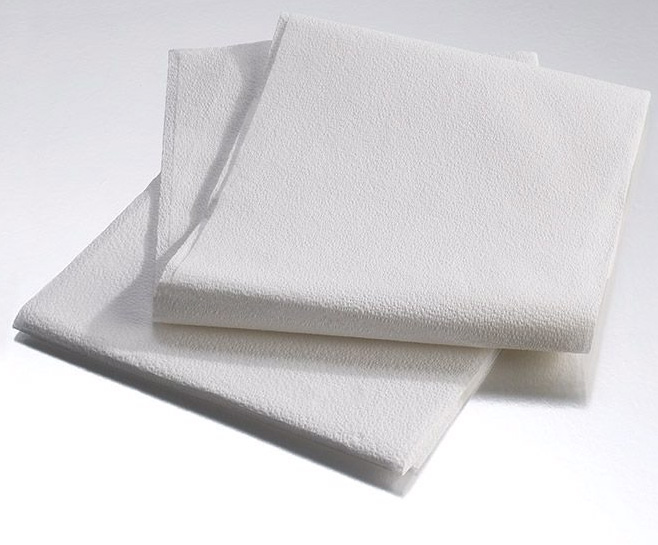 Flat Sheet Advantages
Its embossed surface makes it soft and comfortabl" x 90".
Tissue bonded into one layer of softness for undeniable comfort and absorbency.