Part Number
Cardinal Health B1077-25
Cardinal Health B1077-25 - H. pylori Rapid Test, 30/bx
H. pylori Rapid Test
Our H. pylori test is a rapid chromatographic immunoassay for the qualitative detection of IgG antibodies to Helicobacter pylori in whole blood, serum or plasma to aid in the diagnosis of H. pylori infection.
Each test kit includes:
30 individually-pouched test devices
2 containers of disposable heparinized capillary tubes.
2 dispensing bulbs.
Sample buffer.
Positive and negative controls.
Procedure card and directional inserts.
Features
CLIA waived -

whole blood
Moderately complex (nonwaived)-serum and plasma
Time to result-10 minutes
Sensitivity-88%
Specificity-88%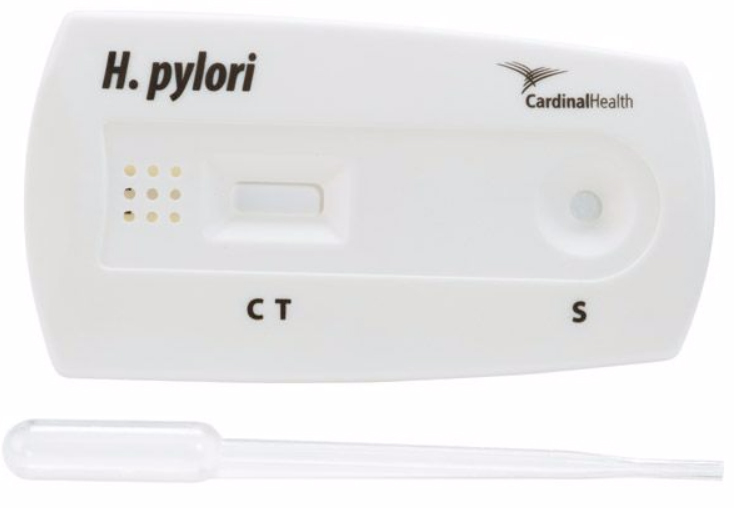 Simple, two-step procedure. Store at room temperature or refrigerate at 2 to 30C (36 to 86F). Do not freeze.