Allow C.I.A. to white-glove your request for this item
Not buying today? Need a volume discount, Net 30 terms, or a government quote? Got a backorder, and need immediate stock? That's exactly what we do best. Let us solve your problem.
Product Description
Carefusion Part #2N2704X - TRU-CUT BIOPSY NEEDLES, 14GX6", SOFT TISSU, STERILE, 10/CS
CareFusion offers a wide range of soft tissue biopsy needles that you can rely on for precise samples every time. Our proven brands such as Achieve , Temno and Tru-Cut devices offer a complete selection with advanced features to obtain top-quality tissue samples quickly and efficiently. All of our devices are available in a wide range of gauge sizes and lengths to meet the technical requirements of most procedures.
The Tru-Cut biopsy needle is designed for manual capture of high-quality tissue samples with minimal trauma to the patient.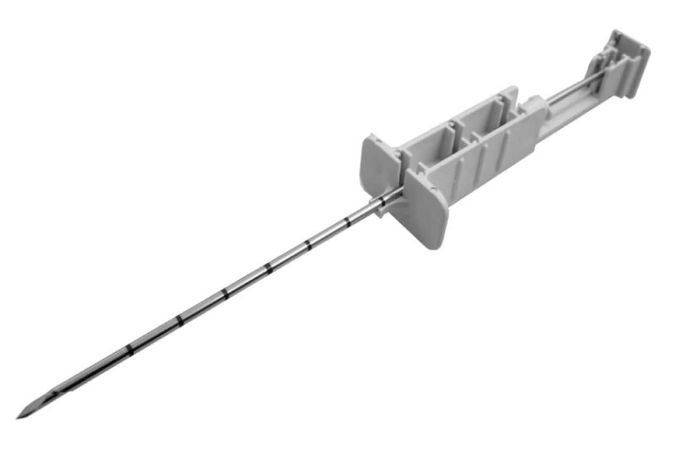 Features include:
20mm specimen notch.
Scalpel-sharp, surgical steel cutting edge retrieves cleanly cut, high-quality specimens.
Removable stylet allows multiple sampling capability.
Thin-wall needle yields larger core.
Centimeter depth markings assist in needle placement.