Allow C.I.A. to white-glove your request for this item
Not buying today? Need a volume discount, Net 30 terms, or a government quote? Got a backorder, and need immediate stock? That's exactly what we do best. Let us solve your problem.
Product Description
Carefusion Part #DIN1515X - NEEDLE BIOPSY ASPIRATION 10/CS
Disposable intraosseousinfusion needle
The disposable intraosseous infusion needle from CareFusion provides the ability to gain vascular access for delivering fluids and drugs to critically ill or injured children.
Intraosseous infusion (IO) is recommended only in life-threatening emergencies where vascular access is critical and conventional forms of access are not available or are unobtainable.
The disposable intraosseous infusion needle features:
Sharp lancet point to facilitate entry into the bone.
Luer slip/luer lock connection for a secure fit to any syringe.
Adjustable depth guard to help control depth in needle insertion.
Two sizes to meet users preference.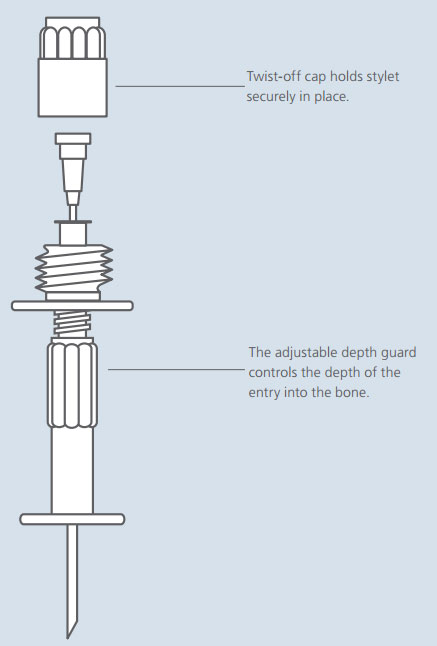 Recommended needle placement:
The proximal tibia may be used for children up to age 6.
The distal tibia is the preferred site for older children.
The distal femur.