Ships Within
Special Order
Cook Medical COKG26912 - Retractor Liver Nathanson SS 8" Ea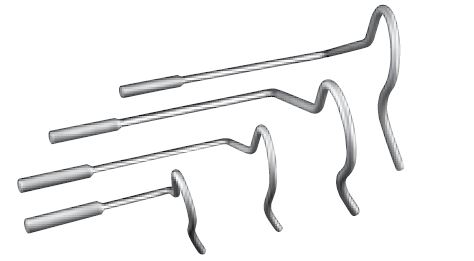 Nathanson Liver Retractor
The Nathanson Liver Retraction System is intended to be used to retract the left lobe of the liver during surgery in the upper gastro-intestinal region.
Available in four sizes.
Can be used with the Murdoch Mechanical Arm.
Stainless steel construction with matte metal finish to reduce light reflection.
Small NLR has a 45 mm distal tip distance.
Medium NLR has a 55 mm distal tip distance.
Large NLR has a 75 mm distal tip distance.
Extra large NLR has a 95 mm distal tip distance.
Supplied non-sterile.
Reorder Codes
NLRS-1100 Small retractor only.
NLRS-1010 Medium retractor only.
NLRS-1001 Large retractor only.
NLRS-1002 Extra Large retractor only.
Reference: Dr. Les Nathanson, Department of Surgery,
Royal Brisbane Hospital, Brisbane, Australia.