Ships Within
Special Order
Cook Medical G08377 - CATHETER, PICC, VENOUS, 4F, 60CM, .018"GW, EACH
Silicone Peripherally Inserted Central Venous Catheter
Used for delivery of whole blood or blood products, drug administration, and blood sampling.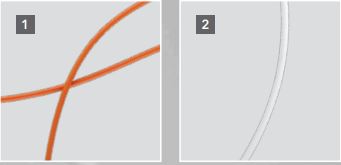 The orange color on the Spectrum Silicone PICCs indicates that the PICCs help protect against CLABSIs.
The silicone material is soft and biocompatible.*
A wide variety of sizes from (3 Fr to 7 Fr) maximizes your procedural options.
Biocompatible Materials
Silicone:Soft catheter construction reduces potential for vessel erosion or perforation.
Polyurethane:Provides uncompromised pushability during placement while offering increased flow rates.
Silicone Set
| | | | | |
| --- | --- | --- | --- | --- |
| Item Number | Refeence Part Number | Cather French Size | Catheter Length | Lumens |
| G08377 | PICS-401-MPIS | 4.0 | 60 cm | 1 |
Device Characteristics
| | |
| --- | --- |
| What MRI safety information does the labeling contain? | Labeling does not contain MRI Safety Information |
| Device required to be labeled as containing natural rubber latex or dry natural rubber (21 CFR 801.437): | No |
| Device labeled as "Not made with natural rubber latex": | No |
| For Single-Use: | Yes |
| Prescription Use (Rx): | Yes |
| Over the Counter (OTC): | No |
| Kit: | No |
| Combination Product: | No |
| Human Cell, Tissue or Cellular or Tissue-Based Product (HCT/P): | No |