Part Number
C.R. Bard 585114
C.R. Bard 585114 - WHIN SAFE Huber Needle Set with Needle-free Injection Site 20 Ga. x 1.0 in Safety Needle, 25/BX
Safe and easy implantable intravascular port access!
Protection from needlestick injury, expelled blood and fluid exposure.
Female luer connector.
Two on/off clamps.
Needle-free injection site.
90 degree WHIN Safe Huber needle.
Components do not contain DEHP or natural rubber latex.
Lipid compatible.
Priming volume: 0.7 mL.
Length: 8 in. (20 cm)(18 cm).
All You Have to Do Is Use It
Protection from needlestick injuries: safety shield covers needle tip as it is withdrawn.
Designed to protect from blood and fluid exposure with integrated Bio-Bag.
Easy to use, easy to dress and low-profile design.
Instructions for Use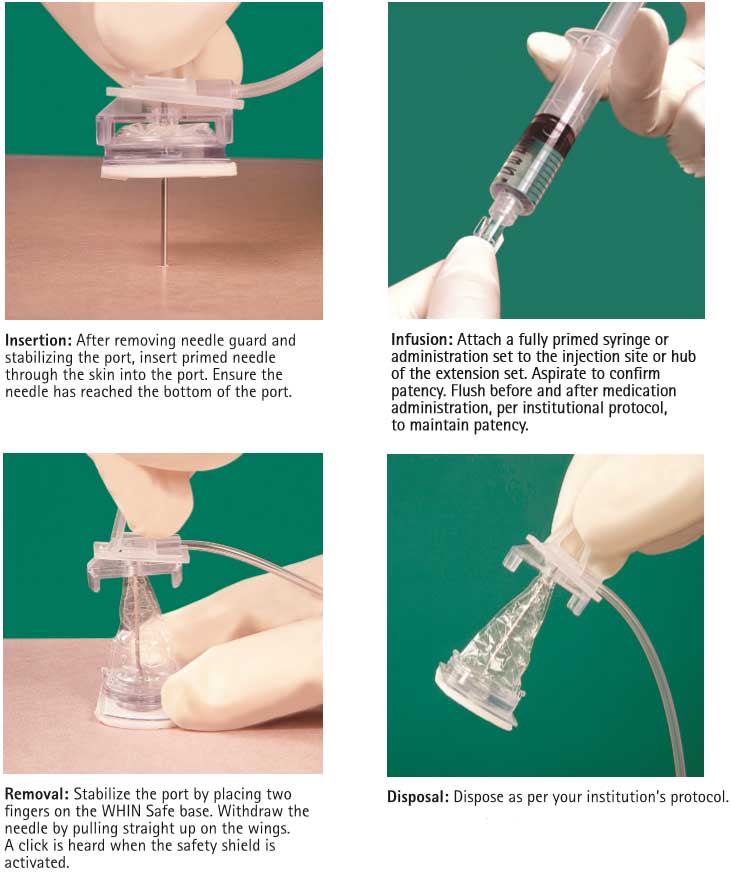 Suggested Dressing Technique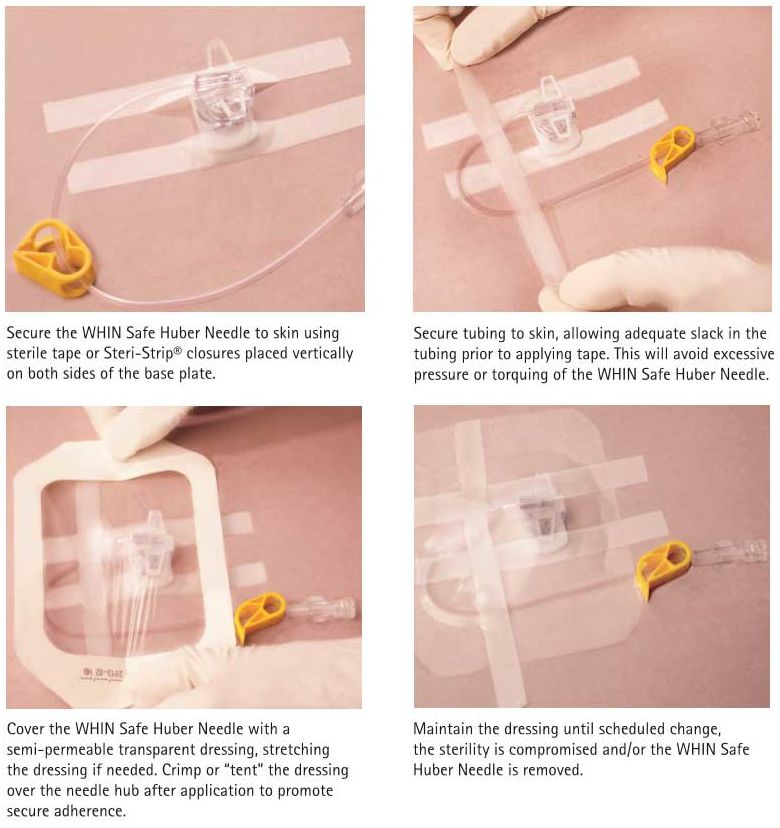 Note: Compatible with most implantable intravascular ports. Not intended for use with gastric band ports.