Part Number
C.R. Bard 604170
Ships Within
Special Order
C.R. Bard 604170 - Winged Infusion Set without Injection Site, 19 Gauge x .75", 20/CS
It's the little things in life that make the biggest difference.
The Bard Winged Infusion Set, a unique one-piece system with a permanently attached right-angle non-coring needle, is designed to help prevent accidental needlesticks. Other important features include:
A broad selection of needle lengths and gauges so that you can match the size of the needle to the size of the patient.
PVC microbore tubing for improved infusions and aspirations.
Y Injection Site for secondary access.
Flexible wings that identify needle gauge and facilitate secure attachment of needle in port septum.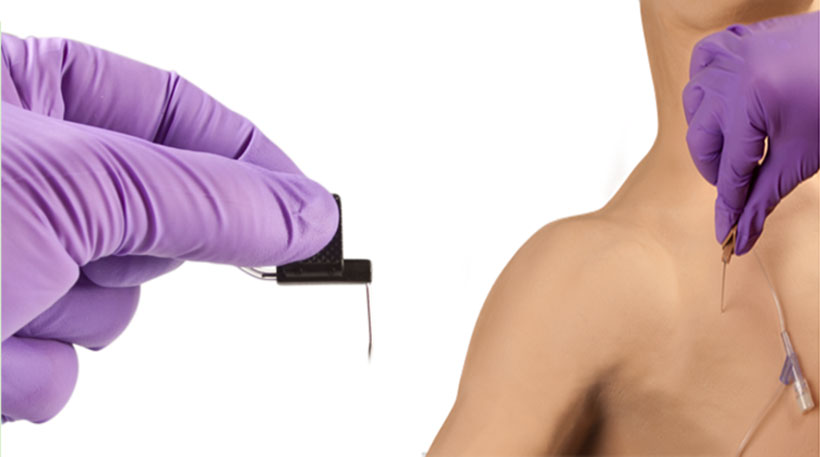 Bard Non-Coring Needles
Every Bard Non-Coring Needle offers sturdy construction of non-siliconized regular-wall stainless steel, with a metal hub for greater durability and a tip designed to avoid septum damage. Nearly two dozen different lengths and sizes are available to satisfy your needs:
Right-angle non-coring needles are easily secured for increased patient comfort during continuous infusions.
For bolus injections, choose from a broad selection of straight and right-angle non-coring needles.
Multiple shapes, lengths and sizes of non-coring needles satisfy every infusion therapy need.
Indications for Use
The Bard Access Systems Non-Coring Needle & Non-Coring Needle Winged Infusion Sets are indicated for the accessing of subcutaneously placed implanted ports with silicone septums. See Bard Access Systems Implanted Port Instructions for Use on specific indications, contraindications, precautions, cautions, warnings and procedures for implanted ports.