Part Number
C.R. Bard 661433
Ships Within
Special Order
C.R. Bard 661433 - Urodynamic Drain Catheter, Triple Lumen, 10FR 10/CS
Urodynamic Drain Catheter
A long, thin, sterile, flexible or semi-rigid tube designed for connection to urodynamic measuring equipment for urodynamic examination of a patient. It is inserted into the bladder via the urethra or non-surgically via a stoma for cystometry, to drain the bladder to facilitate measurement of urinary output, and for urethral pressure and other urethral and voiding pressure examinations. It is available with various lumens (e.g., single, double, triple) providing one or more openings at the distal end, and is calibrated in increments to assist in positioning. It may be dedicated to a gas or water infusion technique. This is a single-use device.
Features
Staggered atraumatic tip design.
Three high-capacity lumens.
Triple-lumen configuration.
Polyurethane catheter.
Low recirculation.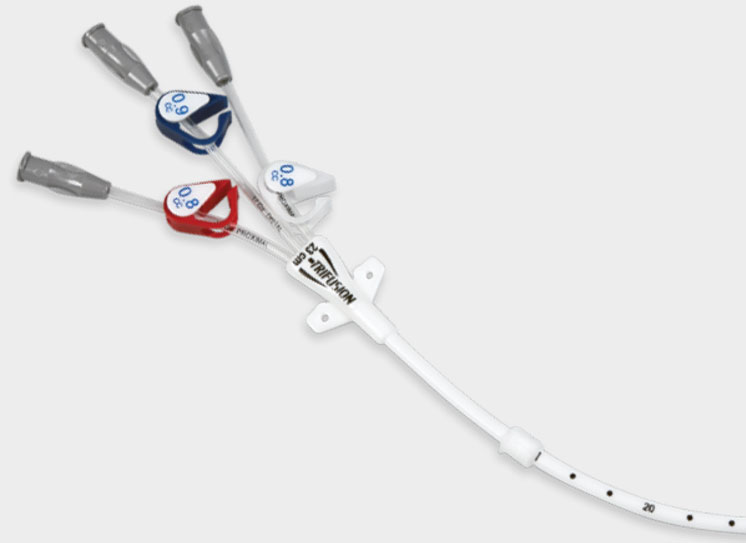 Device Characteristic
What MRI safety information does the labeling contain? Labeling does not contain MRI Safety Information.
Device required to be labeled as containing natural rubber latex or dry natural rubber (21 CFR 801.437): No.
Device labeled as "Not made with natural rubber latex": No.
For Single-Use: Yes.
Prescription Use (Rx): Yes.
Over the Counter (OTC): No.
Kit: No.
Combination Product: No.
Human Cell, Tissue or Cellular or Tissue-Based Product (HCT/P): No.
Clinically Relevant Size
Catheter Gauge: 10 French.
Sterilization
Device Packaged as Sterile: Yes.
Requires Sterilization Prior to Use: No.
Device Identifier Information
Brand Name: Bard Urodynamic Catheter, Triple Lumen.
Version or Model: 661433.
Catalog Number: 661433.
Company Name: C. R. Bard, Inc. Primary DI Number: 00801741039324.
Issuing Agency: GS1.
Device Count: 1.
Device Description: Bard Urodynamic Catheter, Triple Lumen.