Part Number
Infusystem 8015
Ships Within
Special Order
Infusystem 8015 - BD Alaris PC Unit

The foundation of a modular platform that lets you customize infusion delivery by adding large volume, PCA, syringe, patient monitoring and barcoding modules. The BD Alaris PC unit wirelessly transmits key drug and IV therapy data using BD Alaris Guardrails Suite MX software, centralizing access to infusion and monitoring data.
The PC unit is the core of the Alaris System and provides a common user interface for programming infusions and monitoring, which helps to reduce complexity at the point of care. The display uses color to clearly communicate critical programming, infusion, monitoring and hospital-defined policy information.
The wireless network card provides wireless communication capability between the Alaris System and Alaris Systems Manager. The combined use of the Alaris System and Alaris Systems Manager is integrated into a facilitys existing network infrastructure.
When enabled, the Alaris Systems Manager allows the exchange of information between the Alaris Systems Manager and the Alaris System. The PC unit can be operated manually or in concert with the information exchanged with the Alaris Systems Manager. If communication with the wireless network is interrupted (for example, out of range), the Alaris System can be used, as intended, in the manual mode.
Operating Features, Controls, Indicators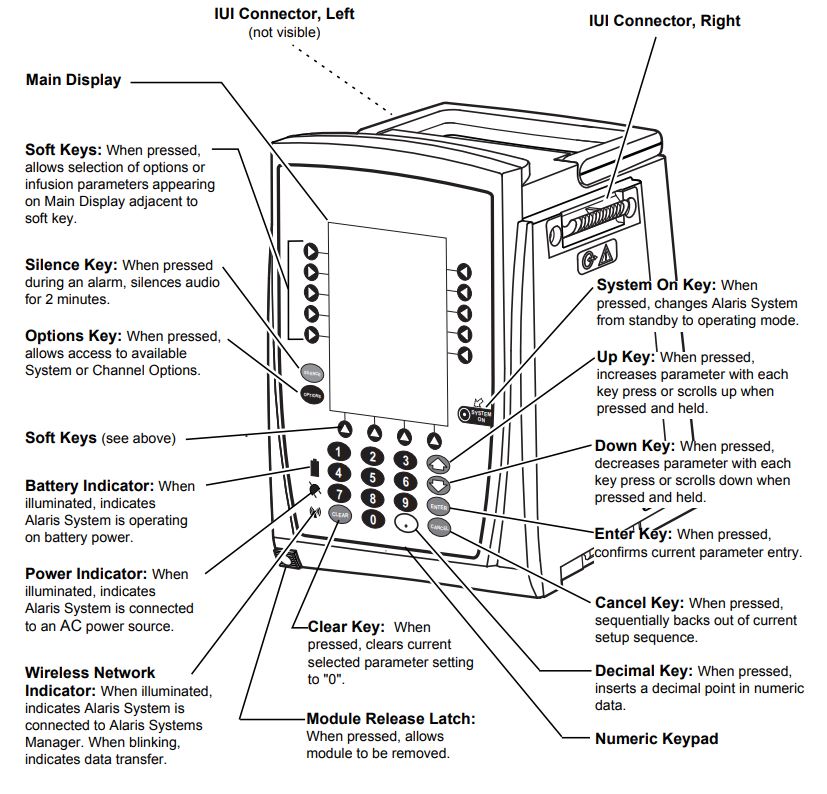 ---
Rear Panel - IEC 802.11 a/b/g/n Wireless Network Card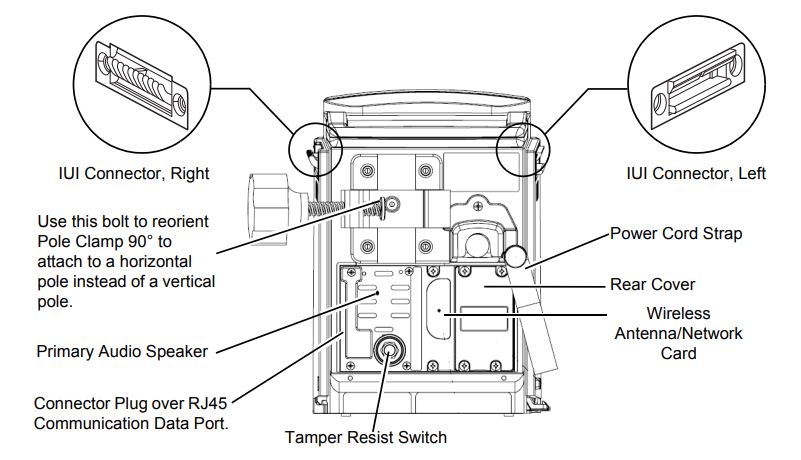 ---
Rear Panel - Compact Flash b/g or a/b/g Wireless Card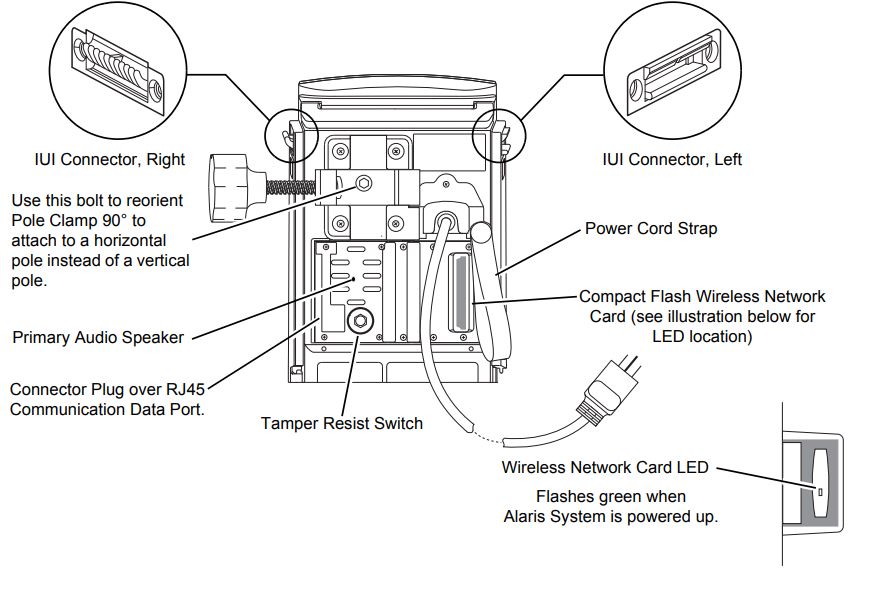 Attach Module
The Alaris System is designed to operate a maximum of four infusion or monitoring modules. Modules added in excess of four are not recognized by the system. The Auto-ID module can be included as a fifth module. A module can be attached in any position; however, when mounted on an IV pole, it is recommended that a balanced configuration be maintained.
Application of adhesive tape or other materials to the sides of the PC unit and modules can prevent proper latching.