Part Number
Medline DYNJ07254A
Medline DYNJ07254A - Removal Skin Suture E-Kits Tray w/Metal Instruments PVP Ea, 100 EA/CA
Suture Removal Trays
Suture Removal Trays help you run your procedure more efficiently and help reduce the risk of cross-contamination. You get to choose from three grades of instruments - plastic, wire or stainless - to suit your needs, budget and expectations.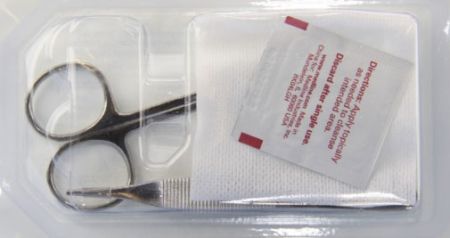 DYNJ07254A: 100/cs
SUTURE REMOVAL - FLOOR GRADE
1/ea Gauze 3 in x 3 in (7.6 cm x 7.6 cm), 4-ply.
1/ea Scissors Iris Straight.
1/ea Adson Thumb Forceps Serrated.
1/ea Alcohol Prep Pad.
Specifications
Color Stainless Steel.
HPIS Code 511_460_0_0
Latex Free Yes.
UNSPSC 42312207