Medline MSC094420 - Remedy Skin Care Pump Bottle 32oz Ea, 12 EA/CA
Remedy Olivamine Skin Repair Cream
Remedy Skin Repair Cream helps restore the skins natural moisture balance. Indicated for all patients, including those who are at high risk for skin breakdown. Remedy Olivamine Skin Repair Cream helps protect and relieve damage related to frequent hand washing such as dryness, cracked, inflamed, reddened and itchy skin.
Blend of nutrients targeted for skin cells, as well as dimethicone to help prevent e-TEWL.
Tested to be non-sensitizing, non-allergenic.
CHG and latex friendly.

Helps deliver water and nutrients to skin
Remedy Skin Repair Cream uses water molecules to not only moisturize the skin but also provide nutrients of Olivamine (amino acids, antioxidants, vitamins, MSM). Once applied, the natural oils and essential fatty acids condition the skin. While all Remedy products contain Olivamine, Skin Repair Cream contains twice the amount of any other product.
Protection for at-risk patients or for daily therapeutic use
Remedy Skin Repair Cream is specially formulated for patients who are at-risk for skin breakdown. Helps block e-TEWL. It also provides relief to skin affected by dryness. Ideal as a facial moisturizer and for dry hands.
CHG and latex-friendly
Unlike other moisturizers, Remedy Skin Repair Cream does not interfere with CHG (Chlorhexidine Gluconate). Additionally, it does not interfere with or degrade latex.
Uses
Temporarily protects and helps relieve chapped or cracked skin. Beneficial for face, hands, body and legs.
At last there's a REMEDY!
To understand Our Remedy Advanced Skin Care System is to understand the skin itself. First and foremost, the skin is an organ, and like any other organ of the human body it requires its fair share of care. While most equate this attention with cleansing, moisturizing, protecting and treating, by doing so they do not see the greater picture. These are merely physical actions and do not take product selection into consideration. Complete topical skin care does not end until the product meets the skin.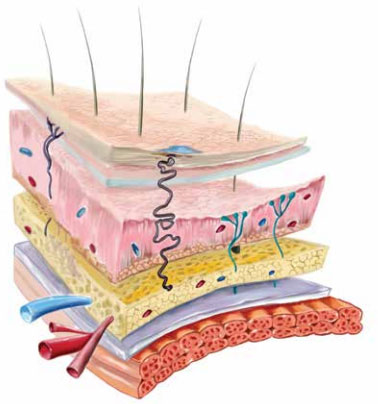 How Is Remedy with Olivamine Different?
Remedy is the gentle solution for most skin needs. By avoiding the use of harsh soaps and detergents, and only using naturally-derived phospholipids to lift the dirt and oils from the skin, Remedy ensures that the structure and integrity of the already compromised skin is not damaged any further. Moreover, the Remedy line is proven to be pH balanced, non-cytotoxic, non-sensitizing, non-irritating and non-allergenic.
Remedy skin protectants contain silicones to help prevent excessive transepidermal water loss (e-TEWL), yet will not occlude the skins natural breathability. In addition to these silicones, Remedy also uses ingredients such as zinc oxide to help protect the skin from moisture, incontinence, perspiration or wound exudate.
Remedy nourishes the skin with a unique blend of Olivamine, natural oils and emollients. This step does not require additional effort because every Remedy product provides nourishment along with its primary application.
Olivamine Components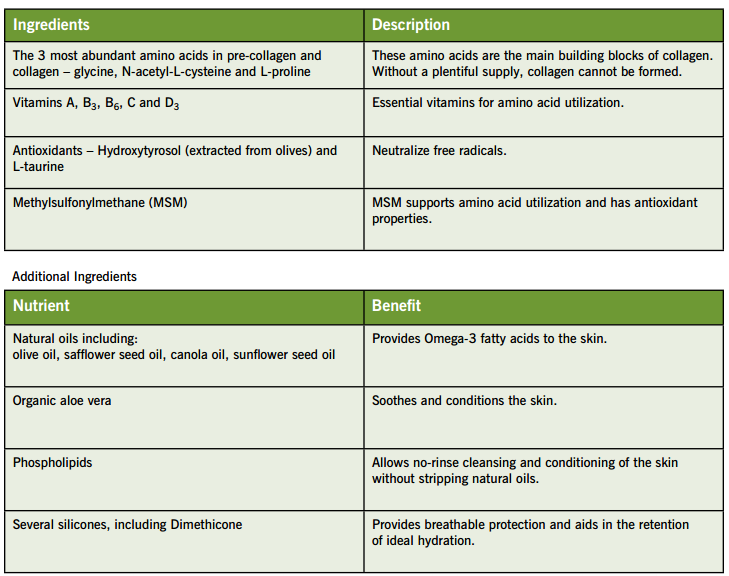 Proven Results
Reducing Hospital-Acquired Pressure Ulcers By Implementing a Skin Care Regimen Evaluating Cost and Outcomes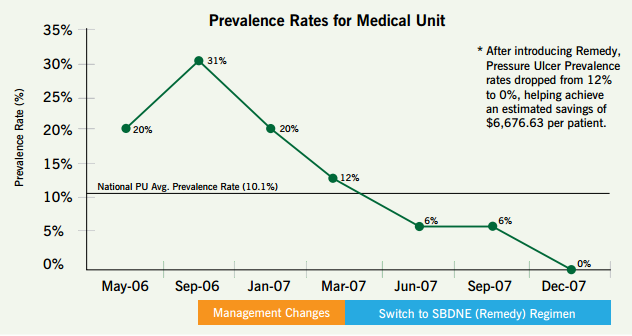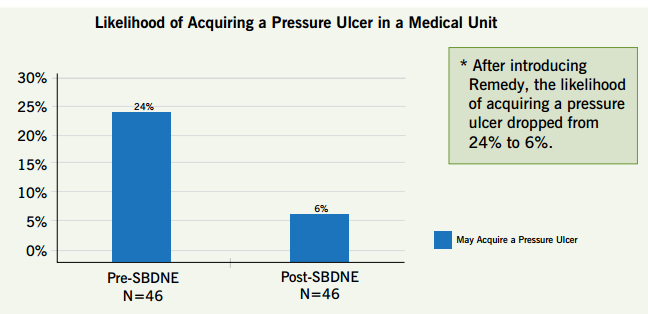 Ingredients
Aloe Barbadensis Leaf Juice, Ascorbic Acid, Ascorbyl Palmitate, Canola Oil, Cetyl Alcohol, Cholecalciferol, Citric Acid, Citrus Aurantium Dulcis Peel Oil, Citrus Grandis Peel Oil, Citrus Tangerina Peel Oil, Diazolidinyl Urea, Glycerin, Glyceryl Stearate SE, Glycine, Hydroxytyrosol, L-proline, L-taurine, Methylparaben, Methylsulfonylmethane, N-acetyl-L-cysteine, Niacinamide, Olea Europaea Fruit Oil, PEG-8, PEG-100 Stearate, Propylene Glycol, Propylparaben, Pyridoxine HCI, Retinyl Palmitate, Stearic Acid, Stearyl Alcohol, Tetrasodium EDTA, Tocopherol, Triethanolamine, Vanillin, Water, Zea Mays Oil.
Specifications