Allow C.I.A. to white-glove your request for this item
Not buying today? Need a volume discount, Net 30 terms, or a government quote? Got a backorder, and need immediate stock? That's exactly what we do best. Let us solve your problem.
Product Description
Smiths Medical 21-7308-24 - CADD 250 mL Medication Cassette Reservoir with Flow Stop, Clamp and Female Luer, 12 EA/BX
The CADD 250 mL medication cassette reservoirs are designed to provide safer, more secure, ambulatory medication delivery for infusion therapies requiring volumes up to 250 mL. CADD medication cassette reservoirs promote patient ambulation and minimize the impact of infusion therapy on a patients normal lifestyle by decreasing the length of post-operative hospitalizations and time away from home.
CADD Extension Sets for CADD -Solis, CADD-Legacy and CADD-Prizm pumps continued Designed to be used with a CADD medication cassette reservoir.
250 mL CADD medication cassette reservoir with flow stop, clamp and female luer 8 in. (20 cm).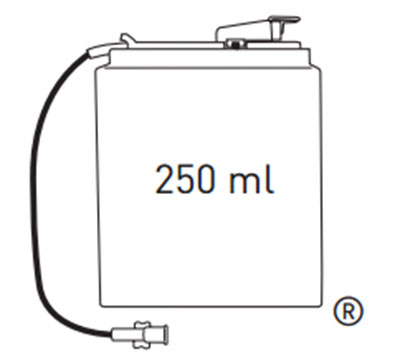 Specifications:
Manufacturer Sku:21-7308-24
Manufacturer: Smiths Medical.
Brand: CADD.
Application: Medication Cassette Reservoir.
Specifications: 250 mL, Rate:125 ml/hr, 0.2 mL Priming Volume, 8 Inch Output Tubing, Clamp, Female Luer, DEHP.
For Use With: Ambulatory Pump.
Shelf life: 2 years.