Acta Medical AMBFL0011 - 100" 10 DROP/ML PRIMARY ADMIN SET, UNIV SPIKE, ROLL CLAMP, PUMP KEY, 0.22 FILTER, N/F Y-SITE, MALE L/L, 50/CS
100" Primary Administration Set with Universal Spike Drip Chamber (10 drops/ml)
Blue pump key
Roller clamp.
0.22 micron filter
1 needle free injection site at distal end
Male luer lock.
Approximate priming volume,13ml.
Non-DEHP.
Latex free, Sterile, Pyrogen free.

Roller clamp
Roller clamp equipped with a small roller that may be rolled counterclockwise to close off primary IV tubing or clockwise to open it. The roller clamp may also be manipulated to increase and decrease the flow of the IVsolution and is easily moved with the thumb, thus making it a one-handed convenience in the administration of IV therapy.
Male Luer
What is a "Luer"?
The Luer taper is a standardized system of small-scale fluid fittings used for making leak-free connections between a male-taper fitting and its mating female part on medical and laboratory instruments, including hypodermic syringe tips and needles or stopcocks and needles.
0.22 Micron Filter
Membrane filters with pore-size rating of 0.22 micron were tested for it's ability to recover Pseudomonas diminuta ATCC 19146 (P. diminuta), the organism typically used in bacterial retention testing of sterilizing-grade membrane filters.0.22 micron filters have ability to retain higher levels of bacteria.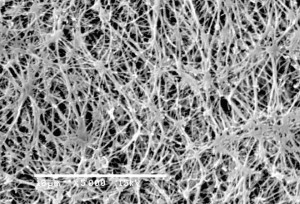 0.22 micron filter used to sterilize fluid passed through it. So, for the purpose of sterilization, 0.22 micron filters are indistinguishable. The real measure of filters ability to sterilize fluid is passing the test described in ASTM F838-05, Standard Test Method for Determining Bacterial Retention of Membrane Filters Utilized for Liquid Filtration. Basically, if the filter can retain a minimum of 1 x 107 colony forming units (cfu) per cm2 of a challenge bacteria (usually B.diminuta5), then the filter is suitable to use for sterilization.
Pyrogen-free
Pyrogen is any substance that causes a fever. The most commonly thought of pyrogens are bacterial endotoxins and exotoxins, although the host body (human or animal) can also produce pyrogens. The most commonly assayed for pyrogen is lipopolysaccharide, or LPS. It is a component of the bacterial wall of Gram-negative bacteria and is released upon breakdown of the cell wall or bacterial cell lysis.
Pyrogen-free products are manufactured in settings that prevent the deposition of bacteria and other agents on the products.
Patient Safety (DEHP & PVC Free)
PVC-free, DEHP-free products help protect susceptible populations: critically ill male neonates, pregnant and lactating women, pediatric patients, adolescent boys, and chemotherapy patients. Animal toxicity studies indicate that PVC and DEHP target the testes, liver and kidneys.
Infusion Therapy Standards of Practice advise to usee administration sets free of di-ethylhexyl-phthalate (DEHP) to administer lipid-based infusates, such as IVFE or TNA. DEHP is lipophilic and is extracted into the lipid solution with commonly used polyvinyl chloride administration sets and containers. DEHP is considered a toxin, and studies have demonstrated increased DEHP levels in lipid solutions, which is especially a risk with neonatal, pediatric, and long-term home care patients (42).