Applied Medical Resources C4130 - GRASPER, LAPAROSCOPIC, 5MM X 35CM, 10/BX
Epix Laparoscopic Instrumentation with Latis Technology and Epix Graspers.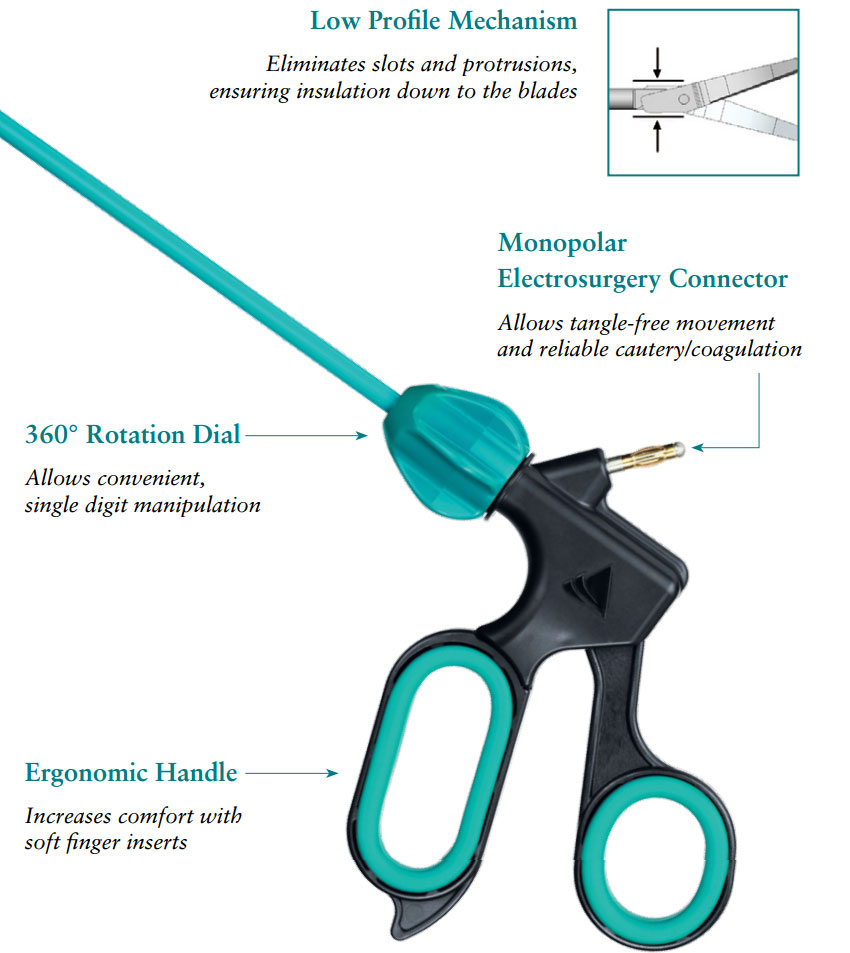 Familiarity and Ease
Precision and strength.
Low profile mechanism.
Versatility for a wide range of procedures.
Latis Technology
Enables atraumatic handling of delicate tissue.
Epix Graspers
Clinically proven latis pads gently engage tissue, reducing the pressure necessary to maintain traction.
Handle design incorporates the ability to grasp and lock tissue as desired, ensuring precise control.