Allow C.I.A. to white-glove your request for this item
Not buying today? Need a volume discount, Net 30 terms, or a government quote? Got a backorder, and need immediate stock? That's exactly what we do best. Let us solve your problem.
Product Description
Applied Medical Resources CD001 - Inzii 10mm Disposable Endoscopic Specimen Retrieval/Bag/Monarch System, Each
As a new generation medical device company, Applied Medical understands clinical needs and develops elegant solutions to advance clinical breakthroughs. In that tradition, Applied Medical announces the first complete 10mm laparoscopic solution.
This comprehensive suite of enabling technologies, including the Inzii universal retrieval system, Kii balloon blunt tip system and Epix universal clip applier, is designed to allow surgeons to perform many laparoscopic surgeries through a 10mm approach.
The Inzii retrieval systems are specifically designed to perform with todays non-bladed trocars by facilitating tissue extraction through small linear defects. The innovative GuideBead provides the ability to easily reopen and close the bag, while the extra-large opening eases specimen delivery into the bag. Offering versatility, durability and ease of use, the Inzii retrieval systems maximize specimen security during tissue removal.
The Inzii 10mm retrieval system facilitates large specimen retrieval and can be used through Kii 10mm or larger ports.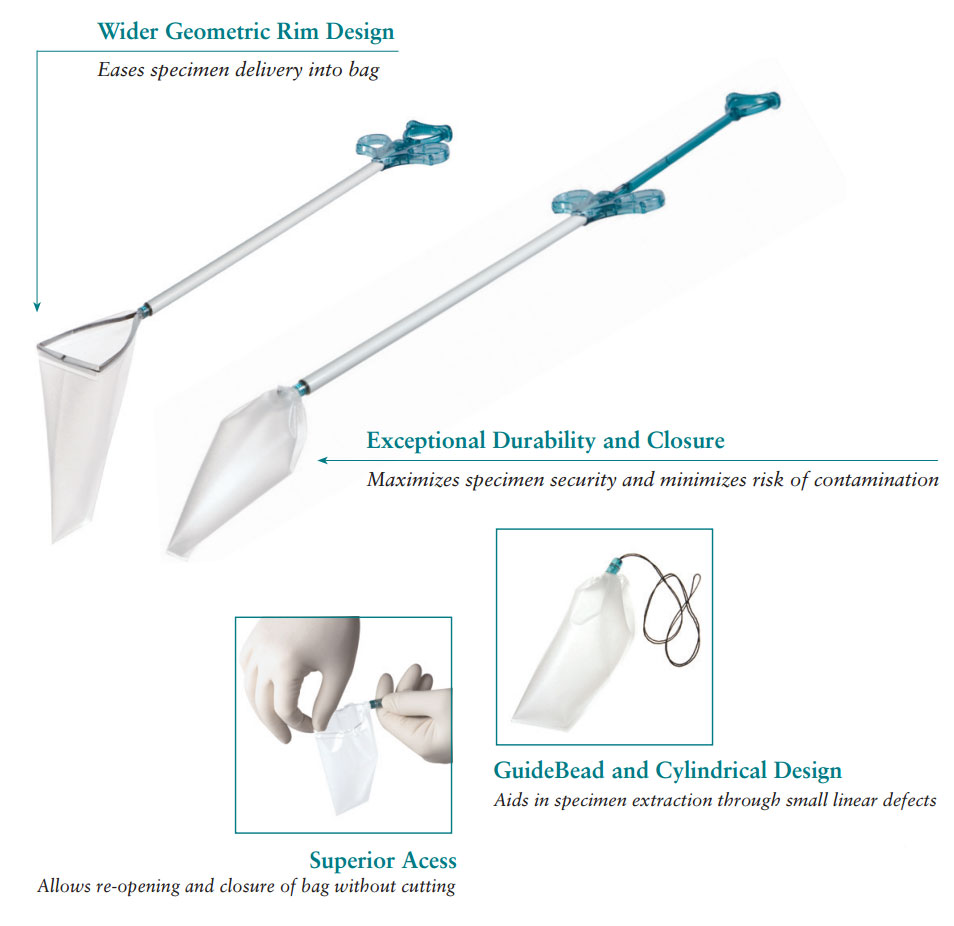 Designed for Today's Non-Bladed Access
Extra wide rim facilitates specimen capture.
Exceptional durability security and minimizes tearing.
Intuitive design simplifies use and eases specimen extraction.