Part Number
B Braun 638-003
Ships Within
Special Order
B Braun 638-003 - INFUSOMAT INFUSION PUMP
INFUSOMAT INFUSION PUMP
The volumetric infusion pump Infusomat Space is one of the basic building blocks of the Space system. Designed with their minimal design and light weight, Space pumps can be used to configure customized, tailor-made solutions as individual pumps, small therapy units, or a complex infusion system. Clear structured display, excellent readability The display guarantees brilliant and therefore fast readability, even from a distance, for instance from the foot of the patient's bed. The display of all information is subject to a clear prioritization of the most important information.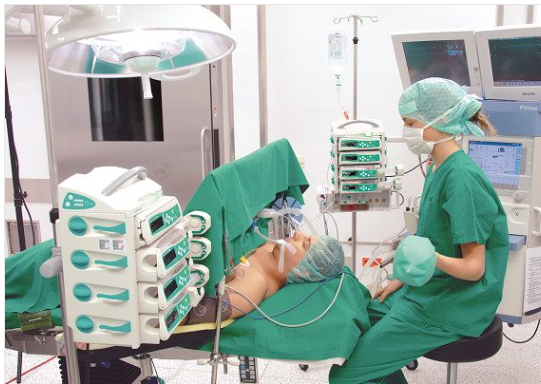 Light weight pump (1.4kg) and reliable battery duration of 8hours on a 25 ml/h rate
Therapy Profiles available : Dose Rate Calculation, Dose Over Time, Ramp and Taper Mode, Program Mode, Intermittent Mode, PCA, TCI, TIVA, KVO and Piggyback function
Set and pump based Anti Free-Flow mechanism, protecting against free flow
Drug Library with capacity to up to 1200 drug names, including therapy data, information and up to 10 concentrations per drug to be stored in 30 different categories. Drug information can be subdivided in 50 cae units and up to 16 Patient Profiles.
Manufacturer: 638-003 B. Braun
Brand: Infusomat Space
Application: Large Volume Infusion Pump
Connectivity: Non-Wireless
Dimensions: 8.4 x 2.6 x 4.8 Inch
Flow Rate: 0.1 to 1200 mL / Hr. Flow Rate
For Use With Sets: 490037 CARESITE- 490100, 490102, 490103, 490104, 490105, CARESITE Pre-attached ASV Valve- 363421, 362031, 362420, 362431
Power Source NiMH Rechargeable Battery
Type Linear Peristaltic
Volume: 0.1 to 9999 mL Volume
Weight: 3.08 lbs