Baxter 7N8377 - SET, EXT, CATH, Y-TYPE, STAND BORE, ONE-LINK, 200/CS
Y-Type Catheter Extension Set, Standard Bore, ONE-LINK, Needle-free IV Connector, Neutral Fluid Displacement, 6.5 " (16.4 cm)
Y-Type Catheter Extension Set Standard Bore, ONE-LINK, Needle-free IV Connector with Neutral Fluid Displacement. Approximate Volume 1.0 mL. Approximate Length 6.5 " (16.4 cm). Non-DEHP. Sterile Package, Nonpyrogenic.

ONE-LINK, Needle-free IV Connector
One Simple Solution A Neutral Design for Patients
One Simple Solution to help meet patient and clinician needs
The One-Link connectors neutral fluid displacement is designed to help reduce the risk of thrombotic catheter occlusions compared to devices with higher reflux volumes. The clear housing can enhance clinical practice.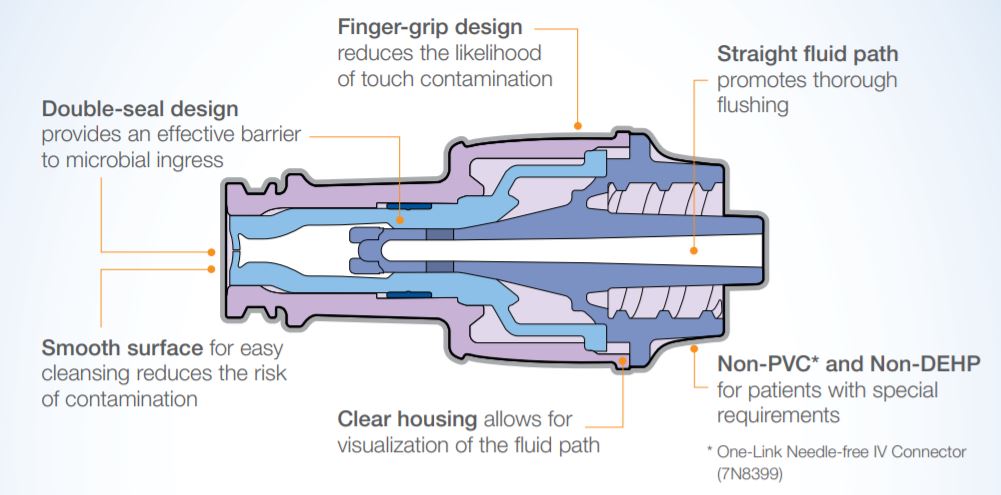 Engineered for simple performance
Neutral fluid displacement design helps reduce the risk of thrombotic catheter occlusions compared to devices with higher reflux volumes.
Power injection compatible (up to 325 psi, 10 mL/second) - helps minimize connector failure and change-outs
Compatible, flexible design - works with a variety of valved and non-valved vascular access catheters
No clamping sequence required - Simplifies training - Clamp when not in use for patient safety
Tested for use up to 7 days/200 actuations - aligns with CDC 2011 guidelines for the prevention of intravascular catheter-related infections
Saline or Heparin flush option - allows clinician flexibility to follow facility protocols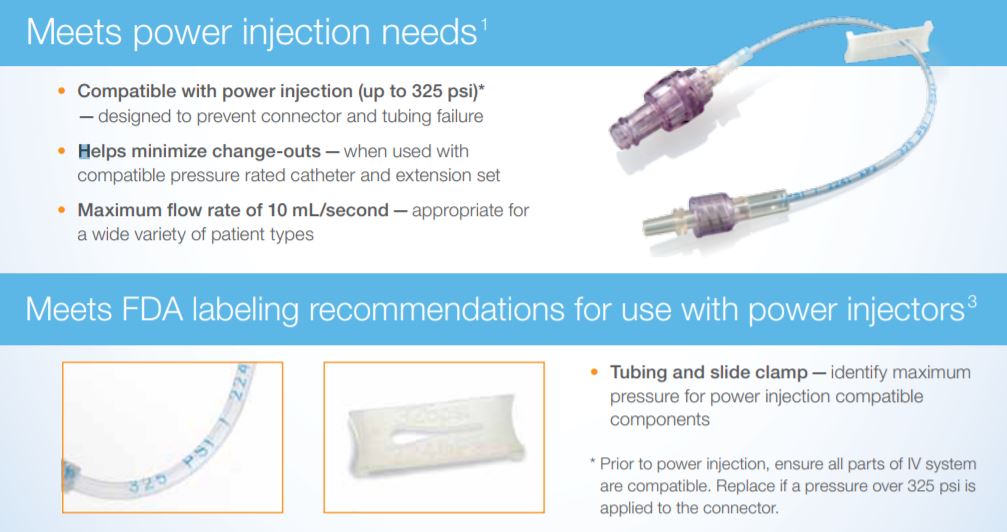 Universally appropriate
Neutral fluid displacement design designed to help reduce the risk of thrombotic catheter occlusions, compared to devices with higher reflux volumes
Low priming volume of 0.08 mL minimizes excessive flush volumes for fluid restricted patients
Smooth surface, easy to cleanse promotes reduction of contamination
Compatible with a variety of valved and non-valved vascular access cathetersprovides flexibility for use throughout the facility and may help reduce time and cost
Double-seal designprovides an effective barrier to microbial ingress
The One-Link IV connector is intended for single patient use with a vascular access device for the administration of drugs and solutions without needles and can be used to aspirate blood.
Key Issues with IV Connectors
Catheter Occlusions

Catheter occlusion is the most common noninfectious complication in the use of central venous catheters (CVCs) and occurs in approximately 33% of these catheters.
A common cause for catheter occlusion is clotting of blood refluxed into the catheter. Blood reflux occurs when an administration set or syringe is connected to a positive displacement connector or disconnected from a negative displacement connector.
Catheter occlusions can interrupt IV therapy, increase risk of serious complications, and add to the cost of care.

Bloodstream Infections

The FDA has expressed concern about several clinical reports regarding the association of BSIs with positive displacement devices.
Facilities and governments have increased pressure to reduce hospital-acquired infections (HAIs).
An estimated 248,000 bloodstream infections occur in U.S. hospitals each year with a large portion associated with CVCs.
These infections independently increase hospital costs and length of stay.
By several analyses the cost of these infections is substantial in terms of morbidity and financial resources expended.

Connector Failure

Connectors not designed to tolerate pressures used for power injection can fail and harm the patient.
Failure can delay treatment of patient.

Training Requirements

Multiple connectors with varied techniques can cause confusion and increased potential for errors.
IV needleless connectors have become complex in design.
Why PVC?
Polyvinyl chloride (PVC) plastic is used to manufacture a huge number of articles for daily life, e.g. toys, building material such as flooring, cables, as well as medical products. PVC is the most widely used thermoplastic material in medical devices due to its:
Safety
Before medical devices can be used all the components must be fully understood from a toxicological point of view. Consequently all the materials used to make such components have to be thoroughly tested and assessed in the EU before being accepted. Experience based on all available knowledge from international environmental and healthcare authorities shows that PVC is safe. It is the best material existing today which optimises all performance and safety requirements at lowest cost.
Chemical stability
Material used in medical applications must be capable of accepting or conveying a variety of liquids without themselves undergoing any significant changes in composition or properties.
Biocompatibility
Whenever plastics are used in direct contact with the patients tissue or blood, a high degree of compatibility is essential between the tissue/blood and the material. The significance of this property increases with time over which plastic is in contact with the tissue or blood. PVC is characterised by high biocompatibility, and this can be increased further by appropriate surface modification.
Clarity and transparency
Because of its physical properties, products made from PVC can be formulated with excellent transparency to allow for continual monitoring of fluid flow. If colour-coded application is needed, virtually any colour can be created.
Pyrogen-free
Pyrogen is any substance that causes a fever. The most commonly thought of pyrogens are bacterial endotoxins and exotoxins, although the host body (human or animal) can also produce pyrogens. The most commonly assayed for pyrogen is lipopolysaccharide, or LPS. It is a component of the bacterial wall of Gram-negative bacteria and is released upon breakdown of the cell wall or bacterial cell lysis.
Pyrogen-free products are manufactured in settings that prevent the deposition of bacteria and other agents on the products.
DEHP Free
Our IV sets are DEHP free. Infusion Therapy Standards of Practice advise to usee administration sets free of di-ethylhexyl-phthalate (DEHP) to administer lipid-based infusates, such as IVFE or TNA. DEHP is lipophilic and is extracted into the lipid solution with commonly used polyvinyl chloride administration sets and containers. DEHP is considered a toxin, and studies have demonstrated increased DEHP levels in lipid solutions, which is especially a risk with neonatal, pediatric, and long-term home care patients (42).
Product Specifications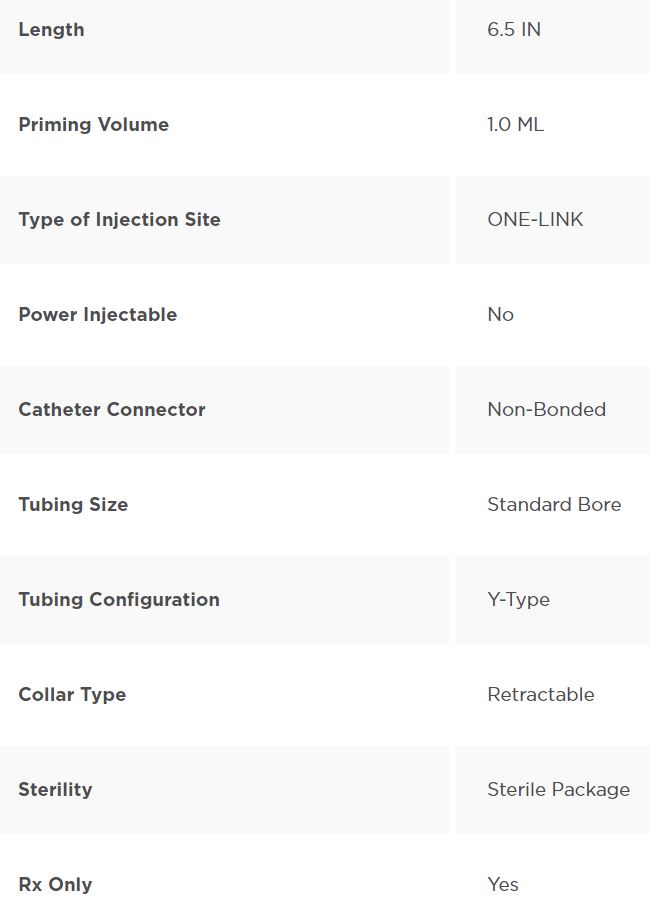 Packing Information