Baxter BXC738 - SOLUTION, IV BAG 500ML BAXA PUMP, 50/CS
EXACTAMIX Empty EVA (ethylene vinyl acetate) Bag, 500 mL. For use with EXACTAMIX Compounder.
EVA Container 500mL
EXACTAMIX Empty EVA (ethylene vinyl acetate) Bag, 500 mL. Used for large-volume sterile solutions. Non-reopening clamp attached. For use with EXACTAMIX Compounder. Sterile Fluid Path. Non-DEHP.
Sterile EVA bag with an internal thread fill port connector.
Non-latex injection port.
No phthalate.
Add-port, filling-port and giving-port.
Ethyl Vinyl Acetate (EVA) Bag
Ethyl Vinyl Acetate (EVA) bags are constructed from a single-web, medical grade laminate of four different films, with a fluid contact surface of EVA, with two layers of low-density polyethylene (LDPE) enveloping a layer of ethyl vinyl alcohol (EVOH). These bags are specifically designed to provide strong seals, extraordinary robustness, superior flex, crack and pin-hole resistance, plus desirable gas and moisture barrier performance.
What is Ethylene-vinyl acetate?
Ethylene-vinyl acetate (EVA), also known as poly (ethylene-vinyl acetate) (PEVA), is the copolymer of ethylene and vinyl acetate. The weight percent vinyl acetate usually varies from 10 to 40%, with the remainder being ethylene. There are three different types of EVA copolymer, which differ in the vinyl acetate (VA) content and the way the materials are used. The EVA copolymer which is based on a high proportion of VA (greater than 40%) is referred to as ethylene-vinyl acetate rubber.
EVA is an elastomeric polymer that produces materials which are "rubber-like" in softness and flexibility. The material has good clarity and gloss, low-temperature toughness, stress-crack resistance, hot-melt adhesive waterproof properties, and resistance to UV radiation. EVA has a distinctive vinegar-like odor and is competitive with rubber and vinyl products in many electrical applications.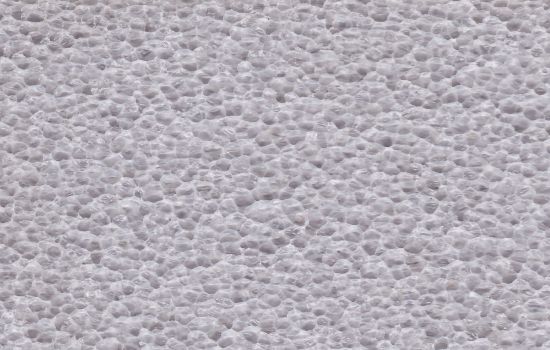 Device Characteristics
| | |
| --- | --- |
| What MRI safety information does the labeling contain? | Labeling does not contain MRI Safety Information |
| Device required to be labeled as containing natural rubber latex or dry natural rubber (21 CFR 801.437): | No |
| Device labeled as "Not made with natural rubber latex": | Yes |
| For Single-Use: | Yes |
| Prescription Use (Rx): | Yes |
| Over the Counter (OTC): | No |
| Kit: | No |
| Combination Product: | No |
| Human Cell, Tissue or Cellular or Tissue-Based Product (HCT/P): | No |
Sterilization
| | |
| --- | --- |
| Device Packaged as Sterile: | Yes |
| Requires Sterilization Prior to Use: | No |
Product Specifications
| | |
| --- | --- |
| Manufacturer | Baxter |
| Manufacturer No. | BXC738 |
| Brand | EXACTA-MIX |
| DEHP | Non-DEHP |
| Concentration | RX Only. |
| Latex | Not Made with Natural Rubber Latex |
Packing Information
| | |
| --- | --- |
| Length | 580 IN |
| Width | 200 IN |
| Height | 5.1 IN |
| Volume | 0.16 GA |
| Weight | 0.13 LB |
| Pack Factor | 50 |