BD 302833 - Syringe Only Slip-Tip 30cc 56/Bx, 4 BX/CA
302833- 30 mL BD Luer Slip Tip Syringe sterile, Single use
BD syringes feature a clear barrel with bold scale markings, tapered plunger rod for ease of aspiration, positive plunger rod stop, and an added BD Luer-Lok thread for increased secure connection. Packaging is clearly labeled latex free.
For Diabetic and other uses including Post-Operative Conditions, Vitamin Deficiencies and Intramuscular Medication
Syringe Only
30ml
Luer Slip Tip
Color Translucent Barrel / Black Markings / Translucent Plunger
56 per box / 4 boxes per case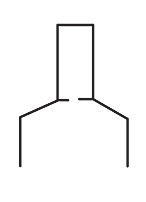 Luer Slip Tip
Our luer slip tip provides a friction-fit connection that requires you to push and twist the syringe tip into the needle hub.
Key Product Features
| | |
| --- | --- |
| CE Mark | Product is CE-marked |
| Parenteral | Parenteral product |
| Pyrogen Free | Product is pyrogen free |
| Syringe Tip Type | BD Luer Slip Tip |
| Syringe Scale | 1 mL graduations |
| Sterile | Sterilized product |
| Sterilization Method | Irradiation |
| BPA Free | Not made with BPA |
| DEHP Free | Not made with DEHP |
| Latex Statement | Not made with natural rubber latex |
| PVC Free | Not made with PVC |
| Disposable | Disposable product |
| Single Use | Product is for single use only |
Regulatory Compliance and Quality System
BD Products comply with the regulatory requirements of the region in which these are sold and manufactured.
CE-marked
BD Products which are CE marked comply with Medical Devices Directive 93/42/EEC and are manufactured within production facilities that comply with the international standard ISO 13485: Quality Systems - Medical Devices - Requirements For regulatory purposes.
Sterility
All products which are labeled as #sterile# and released for sale by BD are certified to be sterile as long as the package is unopened and undamaged. For those products labeled #sterile fluid path#, only the fluid path is sterile.
Sterilization cycle development/validation is performed to 10-6 SAL in accordance with current ISO 11137 guidelines.
Pyrogenicity
All products which are labeled as non-pyrogenic and released for sale by BD have been tested per United States Pharmacopeia (USP) chapter 85 - Bacterial Endotoxins Test and meets limits as specified in chapter 161- Transfusion and Infusion Assemblies and Similar Medical Devices.
Quality Control Testing and Release
Representative production samples are collected and inspected in accordance with current applicable product specifications. Inspection records are reviewed and signed off by qualified personnel for product release. The released devices meet applicable BD product specifications.
Device Characteristics
| | |
| --- | --- |
| What MRI safety information does the labeling contain? | Labeling does not contain MRI Safety Information |
| Device required to be labeled as containing natural rubber latex or dry natural rubber (21 CFR 801.437) | No |
| Device labeled as "Not made with natural rubber latex" | No |
| For Single-Use | Yes |
| Prescription Use (Rx) | Yes |
| Over the Counter (OTC) | No |
| Kit | No |
| Combination Product | No |
| Human Cell, Tissue or Cellular or Tissue-Based Product (HCT/P) | No |
Cautions
To help avoid HIV (AIDS), HBV (Hepatitis) and other infectious disease due to accidental needlesticks, used needles should not be recapped or removed, unless there is no alternative or such action is required by a specific medical procedure. OSHA (USA) standards require that recapping of needles must performed using a one handed technique
Federal (USA) law restricts this device to sale by or on the order of a physician.
Re-use may lead to infection or other illness/injury.