BSN Medical 30-7367 - Bandage Cast Gypsona Plst Wh 4"X5Yds 12/BX
Gypsona S Plaster Bandages, Extra Fast Setting/2-4 minutes, 30-7367,4 in x 5 yds, 12 rolls/box
Plaster of Paris Bandages and Splints
Gypsona S plaster products feature a creamy plaster that results in a smoother, stronger cast. The central plastic core prevents telescoping and improves the handling of the bandage. Available in bandages, splints and elastic plaster bandages. GYPSONA S Plaster of Paris Bandage is a fast setting material. It consists of a cotton gauze which is spread with gypsum and spooled on a round core. The bandages wet rapidly and evenly with no dry spots. They are easy to apply using established GYPSONA bandage techniques. The smooth creamy plaster consistency produces a cast of even surface and excellent finish.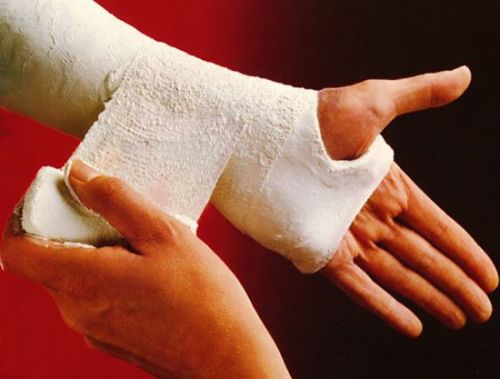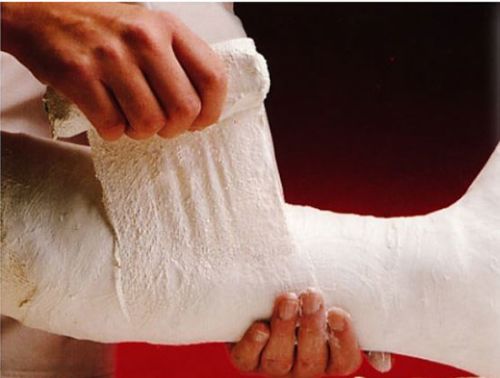 Gypsona S consists of a plain weave gauze fabric that is coated with a blend of the alpha and beta forms of calcium sulphate hemihydrate (plaster of Paris), together with binders and accelerators. The bandages are supplied wrapped around plastic spools which are designed to allow rapid, even wetting upon immersion. Once wet, the calcium sulphate hemihydrate is converted to the dihydrate, and the bandage sets to form a hard rigid structure, which is both porous and absorbent. The rate of setting is largely governed by the temperature of the water, but if the bandage is used in accordance with the manufacturer's instructions, an initial set will take place in about two minutes. The cast will be fully set in about 3-5 minutes, although it may not achieve its maximum strength and become weight-bearing for up to 24-48 hours.
In common with other plaster of Paris bandages, the principal disadvantages of casts made from Gypsona S lie in their weight, their opacity to X-rays, and their susceptibility to damage by moisture.
Features & Benefits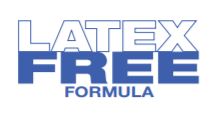 Fast immobilization of fractures
High mass weight resulting in low plaster loss
Strong and durable casts
Central plastic core
Wets rapidly with no dry spots
Minimal plaster loss provides stability resulting in aneconomical product
Quick setting time to ensure a strong durable cast
Smoother handling when we
Advantages
The quick setting time of GYPSONA S bandage ensures fast immobilisation of fractures. This makes it ideal for use in busy fracture clinics and plaster rooms. The high mass weight of GYPSONA S Bandage ensures a strong and durable cast, resulting in low plaster loss when the bandage is immersed.
Indications
Splinting of all types of fractures: acute and secondary conditions
Immobilisation of diseased bones and joints
Corrections of deformities
Negative and positive casting techniques
Emergency splinting
Available in rolls and slabs to cater for various cast applications
Method of use
Gypsona S should be applied over a layer of stockinette and orthopaedic padding. Prior to application, the first 10-15 cm of the bandage should be unrolled to enable the rapid location of the end after dipping. The bandage is held lightly in one hand, and immersed at an angle of 45 in water at a temperature of 20-25 C, until bubbling ceases. After the bandage is removed from the container, any excess water is gently squeezed out.
The bandage is then rolled evenly around the limb, without tension, avoiding the formation of wrinkles but producing pleats or tucks where necessary. As each successive bandage is applied, it should be constantly moulded and smoothed with wet hands to ensure the formation of a homogeneous cast. Any areas of potential weakness may be strengthened by the addition of five or six layers of bandage, previously formed into a slab.
Warnings
When applying a cast, it is important to ensure that all bony prominences are adequately padded, and operators should take care to ensure that no indentations are made in the soft plaster that could cause local areas of high pressure leading to the formation of plaster sores. Rough finishes on the edges of the cast should also be avoided. If Gypsona S is applied to a fresh fracture sufficient padding should be used to accommodate any swelling of the limb.
Presentation
Two GYPSONA S bandages are packed in a clear polythene film, which protects them from humidity and water, and are then packed in a durable carton. This maintains the product in the best conditions until its use.
Storage
The unopened rolls of Gypsona S should be stored in a cool dry atmosphere.
Product Specifications
| | |
| --- | --- |
| Product Number | #30-7367 |
| Brand | Gypsona S |
| Manufacturer | BSN Medical |
| Application | Plaster Bandage |
| Dimensions | 4 in x 5 yds |
| Material | Plaster |