BSN Medical 6604 - PADDING, CONFORM, DELTA-CAST, 4"X 4YD, WHITE, 10 RL/CS

Delta-Cast Conformable Polyester Cast Tape, 6604, White, 4 in x 4 yds, 10 rolls / box
The Best in Class Solution Polyester Cast Tape
Sets a benchmark in non-fiberglass cast tapes. Delta-Cast Conformable responds to all challenges of daily fracture management. The secret behind Delta-Cast Conformable and its outstanding benefits lies in its unique components, making it the premium choice in cast rooms around the world. Provides rigid and semirigid casting options for primary and secondary casting applications where patient fit, comfort and compliance are critical.
Features & Benefits
Primary and secondary casting
Rigid and semi-rigid support
Excellent conformability
Weight bearing in 20 - 30 minutes
3 - 5 minute set time
Fiberglass-free
Clear radiograph viewing
Now low tack; use the gloves of your choice
Strong and lightweight
Soft edges
Excellent lamination
Smooth finish
Benefits at a Glance
3-D stretch substrate provides ultimate conformability and handling, giving an easy, wrinkle-free application.
Resin formulation ensures secure lamination, excellent cast strength and reliable consistent set-times.
Superior handling properties with your choice of gloves, constant unrolling tension, and a 'Plaster of Paris' feel during moulding.
Versatile rigidity enables the practitioner to generate either traditional or focused rigidity casts with just one product.
High Performance 3-D Stretch Polyester Bandage
Patented elastomeric polyester yarns and a special 3-dimensional knitting technology are used to generate the open weave Delta-Cast Conformable bandage which delivers multi-directional stretching properties (3-D stretch). This enables the user to concentrate on creating the individual patient cast without the concern of wrinkles or creases.
Ultimate conformability allows uninterrupted application of the roll without need to tuck and fold, and without creasing.
3-dimensional stretch and ultimate conformability helps to master even difficult body contours in one go.
No wrinkles, no pressure points, no additional cast changes.
Long lasting durability and resiliency for minimal cast breakdown.
The Resin: Formulated To Secure Your Work
A premium bandage requires a resin formulated to match premium requirements. The patented, silicone and latex free resin in Delta-Cast Conformable is designed to support ease of application and to ensure strong and long lasting lamination.
Resin design guarantees consistent and reliable set-time.
Resin ensures high lamination of layers for optimum stability, strength and reliability.
Strong lamination of end lay down.
Surfactant; a water soluble resin component, provides a smooth sensation during moulding, resulting in a smooth finish which help to minimise snag on clothes.
Superior Handling For Daily Efficiency
For the practitioner in an application situation, Delta-Cast Conformable offers amazing versatility and ease of use. Its consistent set time, 3-D conformability and problem-free handling make it an indispensible everyday helper in every cast room.
Consistent unrolling tension offers unprecedented ease of application.
Highly dependable through consistent, quick and reliable set time.
Strong and easy end lay down eliminates waste.
Trimmable and removable with cast scissors. A cast saw is recommended for cutting 3-4 and more layers.
Your choice of gloves for improved fit and sensitivity, no need for special application gloves.
Countless Options: Focussed Rigidity Casting (FRC)
The most remarkable feature of Delta-Cast Conformable is the spectrum of options it offers. By varying the number of layers the characteristics of the substrate create different levels of rigidity. Combined with superb conformability this makes Delta-Cast Conformable the number one choice for FRC techniques. Delta-Cast Conformable is the only clinically approved * cast tape globally.
Only one cast tape is required for either standard casting or advanced FRC technique.
Easy to trim with scissors to desired size or shape.
Straight-through therapy: Only one product for all healing stages.
Adaptable to wound swelling.
Removable casts can be reapplied for better control of healing progress (wound inspection).
Better patient hygiene and comfort.
Improved rehabilitation times.
Cost effective treatment due to reduced material required.
* Petty A, Wardman C 1998 Journal of Orthopaedic Nursing: A randomised, controlled comparison of adjustable focused rigidity primary casting technique with standard plaster of Paris / Synthetic casting technique in the management of fractures and other injuries.
Application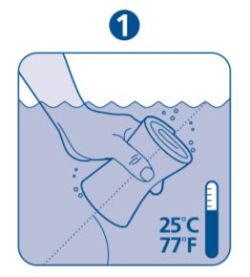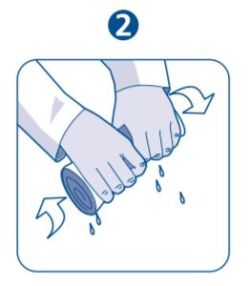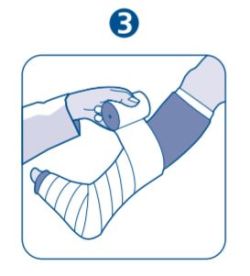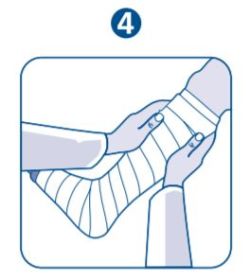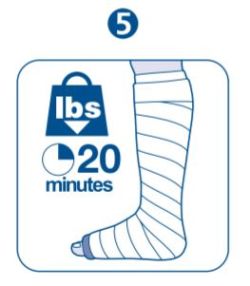 Product Specifications
| | |
| --- | --- |
| Product Number | #6604 |
| Brand | Delta-Cast Conformable |
| Manufacturer | BSN Medical |
| Application | Cast Tape |
| Color | White |
| Dimensions | 4 in x 4 yds |
| Material | Polyester |