Allow C.I.A. to white-glove your request for this item
Not buying today? Need a volume discount, Net 30 terms, or a government quote? Got a backorder, and need immediate stock? That's exactly what we do best. Let us solve your problem.
Product Description
BSN Medical 7344301 - Cast Padding 3"x2.6yd 00001-00 Delta Dry 12/BX

Delta-Dry Water Resistant Cast Padding, 7344301, 3 in x 2.6 yds, 12 rolls / case
The patented Delta-Dry material offers waterresistance. The open knit structure of the fibers accelerate drainage after submerging in water. The patients body temperature will then evaporate residual moisture quickly through the airy mesh. In this way, cast and skin dry quickly and skin feels dry in about 90 minutes after daily hygiene. Delta-Dry's unique patented technology outperforms other water resistant cast padding, making Delta-Dry the best choice for medical professionals and a more convenient solution for their patients over traditional cast padding.
Features & Benefits
Allows patients to shower, swim and bathe like normal
No special tools are needed for application or removal
Conformable, enabling patient to having
increased comfort and protection
Easy to apply
Better long term water resistance
Offers more under cast protection
Directions
The open knit structure, along with the water resistant qualities of the fibers, allows water to quickly drain from the cast.

Position the cast to allow water to drain from the cast for approximately 10 minutes.
Long arm and leg casts must be positioned as to not let water remain in the heel or elbow.
Why Use Delta-Dry for Hip Spica Application
Water resistance has become a key feature in modern cast therapy. Allowing patients to maintain hygiene is providing satisfaction to both clinicians and patients. A hip spica cast with Delta-Dry undercast padding allows for regular patient hygiene helping to reduce cast/skin complications. Delta-Dry water resistant padding can be applied like regular padding.
Two-Way Quick Dry System
Delta-Dry represents the most recent generation of water resistant cast paddings. Its enhanced features offer an extensive array of benefits. So, if you aim for the highest standard of care, look for Delta-Dry.
*Moisture Vapor Transmission Rate (MVTR)
Weight of water that is able to pass through 1, 2 or 3 layers of padding
Water Resistant Cast Padding
Allows patients to shower and bathe like normal
Increases hygiene
Conformable and Easy to Apply
Enables patients to have increased comfort and protection
No special tools are needed for application or removal
Eliminates the need for stockinette
Instructions for Use
The open knit structure, along with the water resistant qualities of the fibres, allows water to quickly drain from the cast.

Position the cast to allow water to drain from the cast for approximately 10 minutes (fig.1).
Long arm and leg casts must be positioned as to not let water remain in the heel or elbow
The solution that fits your life
Conformable
Water resistant
Traditional cast removal with no extra components needed
Application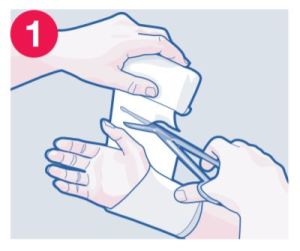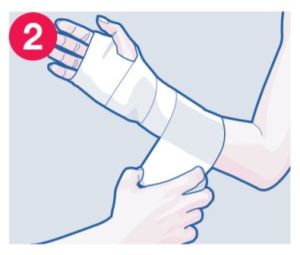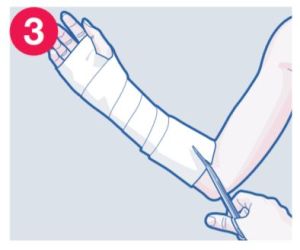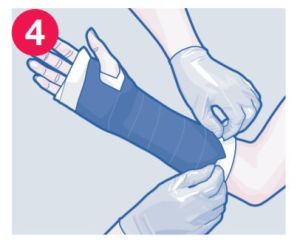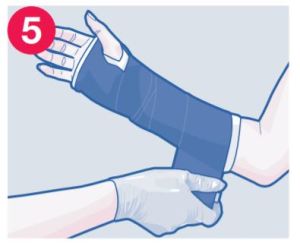 Product Specifications
| | |
| --- | --- |
| Product Number | #7344301 |
| Brand | Delta-Dry |
| Manufacturer | BSN Medical |
| Application | Cast Padding |
| Dimensions | 3 in x 2.6 yds |
| Material | Synthetic |