Part Number
BSN Medical 7368
BSN Medical 7368 - Bandage Cast Specialist XFast 6"x5Yds 12/BX, 4 DZ/CS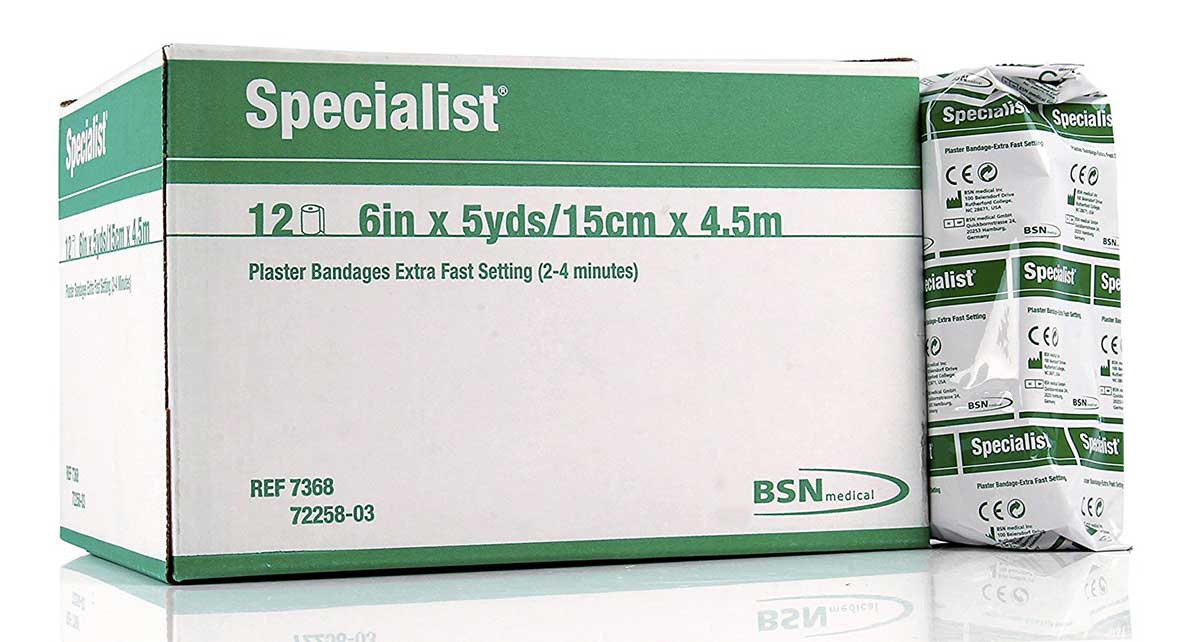 Specialist Plaster of Paris Bandages & Splints, 6 in x 5 yds, 4 doz / case
Specialist Plaster Bandages - Extra Fast Setting / 2-4 minutes
The expert. Trusted protection.
Specialist Plaster of Paris uses a time-tested formula and manufacturing process that produces a consistent plaster that is uniformly coated and adhered to the gauze. This unique formula offers minimal plaster loss to ensure maximum strength and a smooth cast finish.
Features & Benefits
Consistency
High dry/wet plaster retention
Low exotherm
Moisture-resistant packaging
Excellent strength
Early green strength
Smooth finish
Plaster of Paris
Plaster of Paris has been the trusted expert for over 75 years. Since 1940. The Plaster of Paris bandages and slabs have set the standard for the highest quality and handling comfort.
Benefits at a glance
Over 75 years of expertise in high quality Plaster of Paris
Extra creamy plaster formula with a hard, polished surface
Easy to remove with cast scissor or cast saw
Easy application and short setting time
Interlocked cotton leno-gauze prevents less plaster loss, for more durable and stronger casts
Extra creamy Plaster Formula
Solvent based for best gauze adherence
Excellent moulding properties
Allows for a secure immobilisation
Provides excellent finish and easy handling