Allow C.I.A. to white-glove your request for this item
Not buying today? Need a volume discount, Net 30 terms, or a government quote? Got a backorder, and need immediate stock? That's exactly what we do best. Let us solve your problem.
Product Description
BSN Medical 9083 - SPECIALIST 100 COTTON CAST PADING, ROLL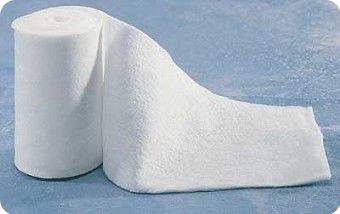 Specialist 100 Cotton Cast Padding, 3 in x 4 yds, 12 rolls / bag; 6 bags / case, Latex Free
Cotton Cast Padding
Specialist 100 has the product features cotton users desire. The soft, 100% cotton material feathers and self-bonds to create a smooth undercast surface. Specialist 100 is hand-tearable and applies easily. Excellent cohesion allows for custom padding around bony prominences.
Features & Benefits
100% cotton
Excellent cohesion
Hand tearable
Latex Free
Specialist 100 cotton cast padding is soft and made of 100% cotton. It has excellent absorption properties and low loft needed for a total contact cast.