Cardinal Health 23503T - TOP, SCRUB, BLUE, LARGE, DISPOSABLE, 60 EA/CS
Short sleeve SMS top with v-neck
Our blueunisex scrubsare made of a high-quality tri-layer SMS fabric that combines strength with the softness and comfort of linen. Short sleeve tops feature an easy-to-don V-neck and two large front pockets.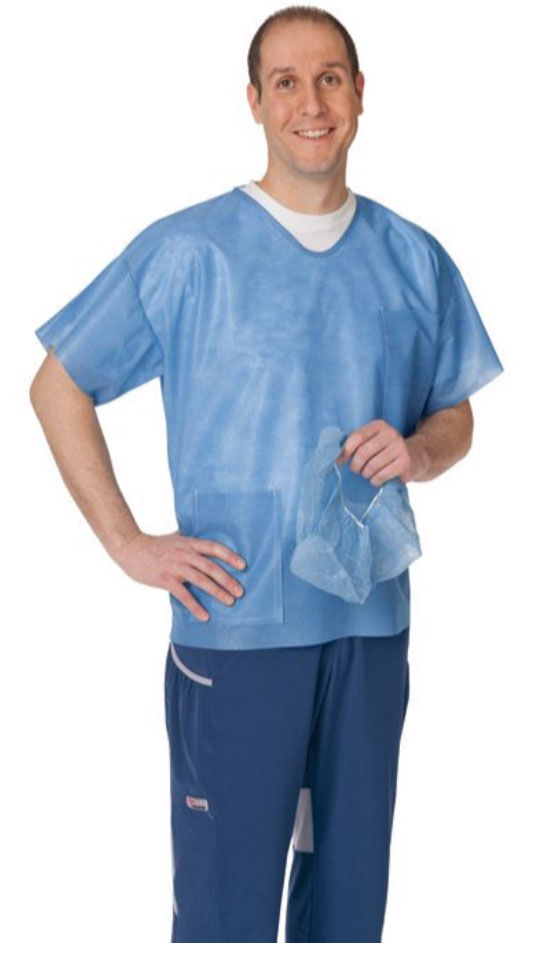 SMS Material
Balanced mix of protection and comfort
Strong and breathable, Spunbond/Meltblown/Spunbond (SMS) is a multi-layer fabric composed of inner layers of meltblown polypropylene between outer layers of spunbond polypropylene that is ideal for extended wear. Light/medium weight SMS is appropriate for low amounts of fluid and heavy weight SMS may be appropriate for moderate contact with fluids.