Part Number
Cardinal Health 2D72NT70X
Cardinal Health 2D72NT70X - Protexis Latex Micro Sterile Powder-free Surgical Gloves with Nitrile Coating, 7, 50 pairs/box, 4 box/case
Protexis Latex Micro Surgical gloves
Designed for procedures where tactile sensitivity is the highest priority, Protexis Latex Micro Surgical Gloves provide a bare hand feel, excellent tactile response and a smooth, anti-slip finish.
Boost tactile sensitivity!
With advances in manufacturing and coating technologies, powder is no longer required as a donning lubricant. Powderfree surgical gloves provide the protection and performance needed without the irritant effects of powder.
Protexis is the new brand name of the powder-free portfolio of surgical gloves from Cardinal Health. It represents our ongoing dedication to providing protection, performance and expertise so wearers can perform confidently and focus on their patients.
Protection
Powder-free, natural rubber latex.
Glove stretches and conforms to your hand contour, staying comfortably in place.
An ideal glove in a thin double-gloving system where fingertip sensation is essential.
Performance
30 percent thinner for enhanced flexibility and tactile sensitivity.
Proprietary hand mold with an independent thumb design allows for an anatomical fit and natural movement in the fingers, thumb and palm.
Featuring an interlocking, beaded cuff design that helps to reduce roll-down.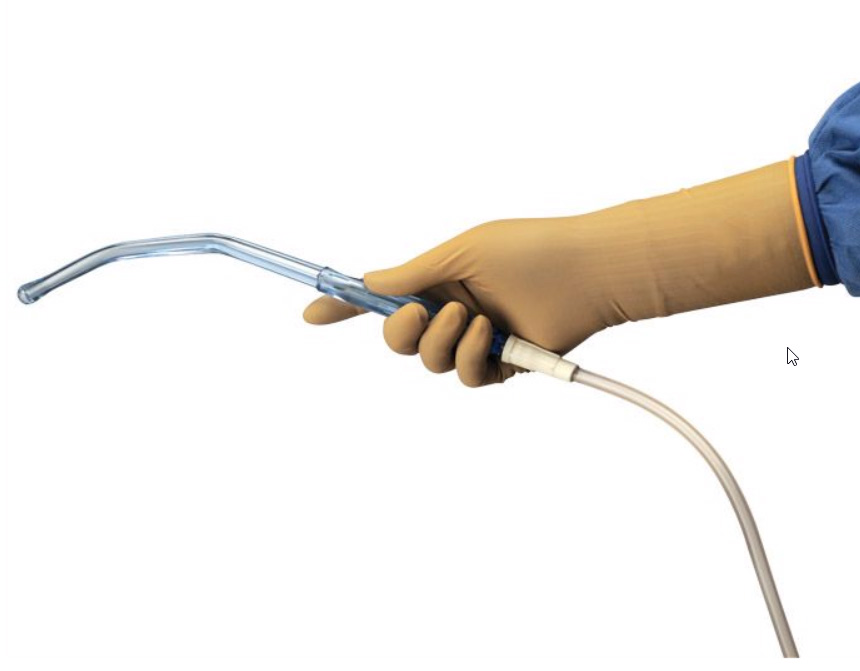 Backed by the expertise of Cardinal Health, Protexis Latex Micro Surgical Gloves meet all relevant FDA and ASTM standards, including those for physical dimensions, physical properties and freedom from holes . Documentation is available upon request.
Material
Natural rubber latex with nitrile polymer
Protein contains 50 micrograms (g) or less of total water extractable protein per square decimeter (/dm2 ).
Powder-Free powder residue limit < 2.0 milligrams (mg) per glove.
Dimensions (target)
Size: 7 : 177.8 mm
Finger: 6.9 mils / 0.17 mm
Palm: = 5.5 mils / = 0.14 mm
Cuff:= 5.5 mils / = 0.14 mm
Properties (before aging)
Tensile Strength: 24 MPa
Stress @ 500% elongation (modulus): 5.5 MPa.
Ultimate Elongation (elasticity): 750%
Freedom from holes: 0.65 AQL.