Ships Within
Special Order
Carefusion DJ2013X - Jamshidi Biopsy Needle 13gX2" 10/CS
Original Jamshidi Bone Marrow Biopsy / Aspiration Needles
Original Jamshidi bone marrow biopsy aspiration needles offer advanced features and availability in a wide variety of sizes and tray configurations to meet your preferences. All needles are packaged with an adapter to accommodate luer-lock syringes.
Lightweight handle with built-in comfort knob enables the practitioner to apply sufficient pressure without discomfort.
Tapered distal tip facilitates the recovery of bone marrow samples with unaltered architecture.
Single-use design helps assure sterility for every procedure and helps prevent cross contamination.
Razor-sharp bevel tip allows easy coring of the bone.
| | | |
| --- | --- | --- |
| Manufacturer Part Number | Manufacturer Name | Description |
| DJ2013X | Carefusion | 13G x 50 mm |
The razor-sharp cutting edge allows for easy coring of the bone.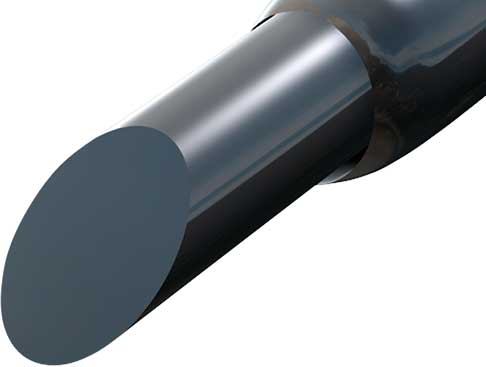 The original Jamshidi needle retrieves high-quality samples.

Device Characteristics
| | |
| --- | --- |
| What MRI safety information does the labeling contain? | Labeling does not contain MRI Safety Information |
| Device required to be labeled as containing natural rubber latex or dry natural rubber (21 CFR 801.437): | No |
| Device labeled as "Not made with natural rubber latex": | No |
| For Single-Use: | Yes |
| Prescription Use (Rx): | Yes |
| Over the Counter (OTC): | No |
| Kit: | No |
| Combination Product: | No |
| Human Cell, Tissue or Cellular or Tissue-Based Product (HCT/P): | No |