Allow C.I.A. to white-glove your request for this item
Not buying today? Need a volume discount, Net 30 terms, or a government quote? Got a backorder, and need immediate stock? That's exactly what we do best. Let us solve your problem.
Product Description
Covidien 174006 - ProTack 35.5x5mm Single Use Fixation Device With 30 Titanium Helical Fasterners, 6/BX
ProTack 5 mm Fixation Device for Laparoscopic Hernia Repair
The ProTack 5mm Fixation Device is a sterile, single use device for fixation of prosthetic material, such as hernia mesh, to soft tissue. The tack is helical and made of titanium. The overall length of the shaft is approximately 35.5cm. ProTack comes in a 30 tack configuration.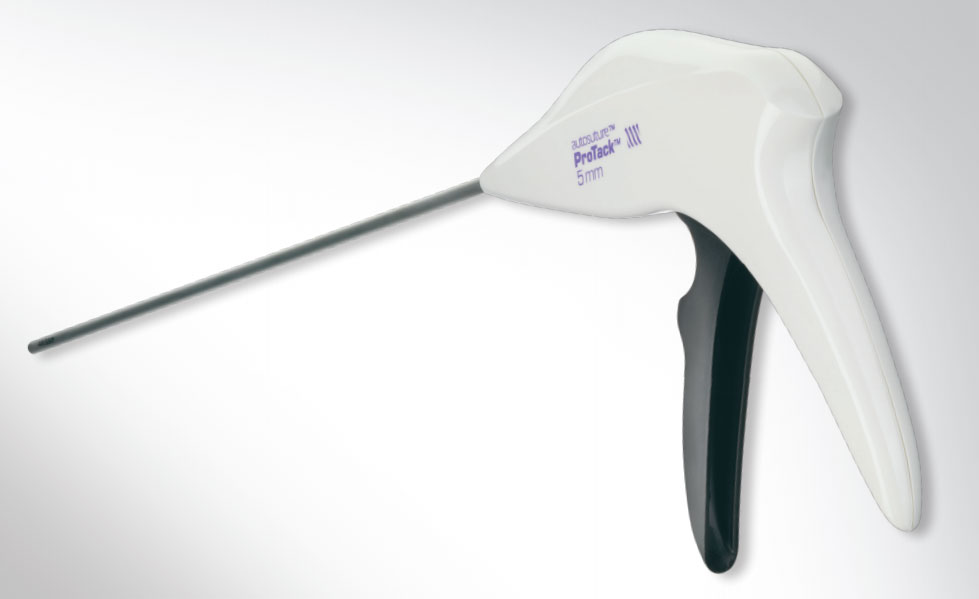 Features
Helical Fasteners
5mm Instrument
Titanium Fasteners
Benefits
Helical fasteners provide secure fixation of a prosthetic material to various types of tissue.
The 5mm diameter of the instrument can be used in conjunction with 5mm ports, minimizing the size of the insertion site.
Titanium materials minimize interference with imaging technologies, such as MRI.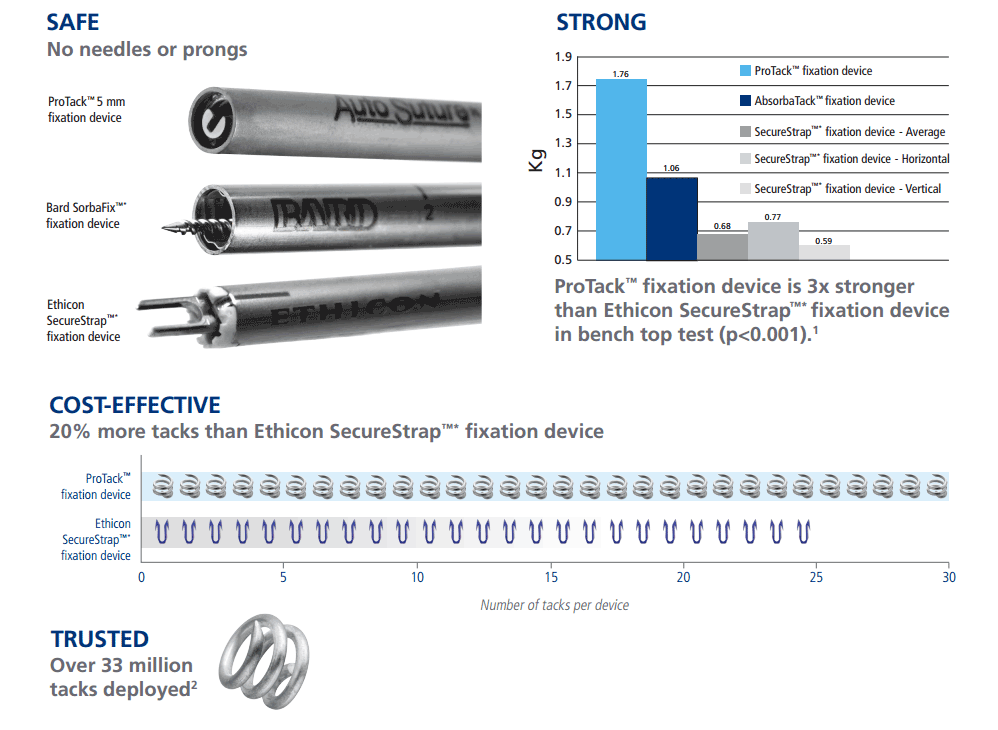 FAQs
1.How many tacks does the ProTack hold?
The ProTack is a single use instrument that fires 30, 5mm titanium helical fasteners.