Allow C.I.A. to white-glove your request for this item
Not buying today? Need a volume discount, Net 30 terms, or a government quote? Got a backorder, and need immediate stock? That's exactly what we do best. Let us solve your problem.
Product Description
GE Healthcare 002200 - CUFF, INFANT, 2-TUBE SUB-MINI, RUST, 5/BX

GE Critikon DURA-CUF Blood Pressure Cuffs
Dura-Cuf Blood Pressure Cuffs, Dual-Tube, Submin Connector For GE Eagle, Dash, Tram, Solar, MAC-Lab Systems
The first GE CRITIKON blood pressure cuff, the DURA-CUF is gentle, yet designed for durability. Made with tough, flexible nylon, they are convenient and easy to clean with curved corners to enhance your patients comfort. The DURA-CUF is constructed for multiple patient use in low acuity care settings. They are also ideal for the physician office where the risk of contamination is diminished.
| | | | | | |
| --- | --- | --- | --- | --- | --- |
| Product Code | Ref. No. | Size | Color | Limb Circumference | Connector |
| 002200 | E2200J | Infant | Orange | 8 - 13cm | 2-Tube Submin Connector |
Our DURA-CUF BP cuff line is gentle and comfortable, yet designed for durability
Gentle nylon, strong enough for repeated inflation
Reusable for multiple patient use
Convenient and easy to clean
Color-coded by size for accuracy and added patient comfort
Sized to meet AHA, AAMI/ANSI/SP9 and EN1060 requirements
Easy-to-use range markers and index line for proper size and placement
Extra hook and loop for added security
Variety of connection types to fit multiple monitoring systems
Latex-free, PVC-free
Designed for patient safety, comfort and accuracy
Made with durable materials that can withstand extensive use and multiple disinfections and cleanings
Designed with rounded corners to enhance patient comfort
Constructed with materials not made with PVC, making them safer for the environment, and natural rubber latex, making them safer for your patient
Compliant with AAMI and AHA NIBP cuff sizing standards for prompt, correct sizing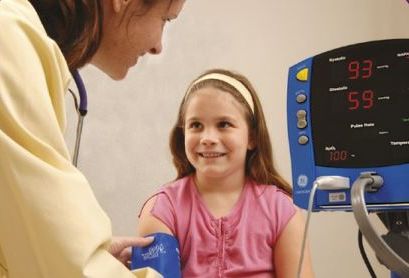 Suitable for virtually every physicians office
Full range of adapters and connectors are compatible with automated monitors from GE, Philips**, Spacelabs**, and Datascope**, as well as on a variety of manual devices, including wall manometers and hand-held gauges
Three types of cuff assortment packs enable for easier ordering and optimizing inventory space
Device Characteristics
| | |
| --- | --- |
| What MRI safety information does the labeling contain? | Labeling does not contain MRI Safety Information |
| Device required to be labeled as containing natural rubber latex or dry natural rubber (21 CFR 801.437): | Yes |
| Device labeled as "Not made with natural rubber latex": | No |
| For Single-Use: | No |
| Prescription Use (Rx): | Yes |
| Over the Counter (OTC): | No |
| Kit: | No |
| Combination Product: | No |
| Human Cell, Tissue or Cellular or Tissue-Based Product (HCT/P): | No |