Allow C.I.A. to white-glove your request for this item
Not buying today? Need a volume discount, Net 30 terms, or a government quote? Got a backorder, and need immediate stock? That's exactly what we do best. Let us solve your problem.
Product Description
GE Healthcare 2123 - CUFF, BP, CLASSIC-CUF, NEO#4, 1 TB, WHIT, DISP, 20/BX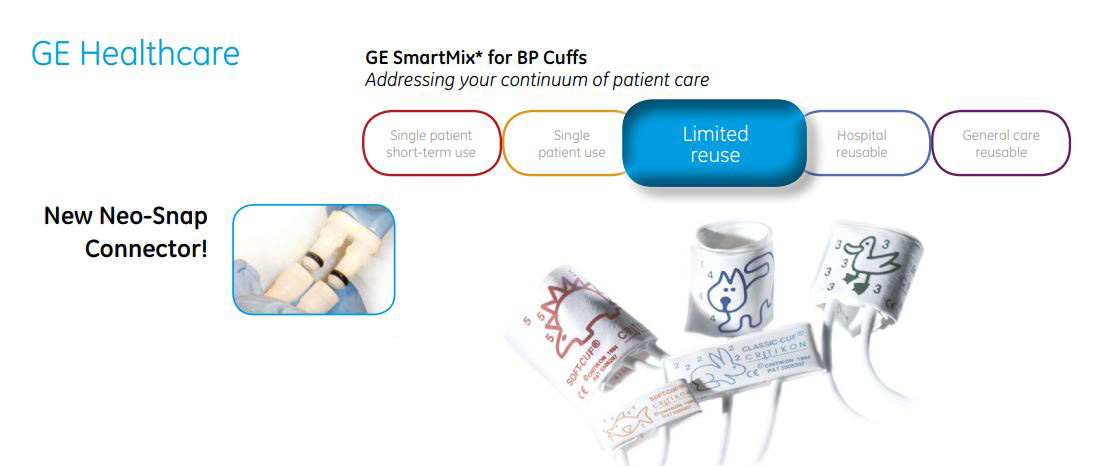 GE CRITIKON NEONATAL Blood Pressure Cuff, CLASSIC-CUF, Neonatal #4, 1 TB, Male Slip, Navy, 7 - 13cm, 20/box
CLASSIC-CUF Blood Pressure Cuffs, Single-Tube, Male Slip Connectors For Philips (Hewlett/Packard), Siemens, Spacelabs, Datascope Monitors
Providing big benefits for your tiniest patients, GE Healthcares neonatal cuffs are designed with the accuracy you trust and the gentle comfort you expect. We offer a full range of neonatal sizes with the choice of extra soft, absorbent material or easy-to-clean vinyl. The playful, color-coded animal designs help you find the right size at a glance and they are economically priced for singlepatient use.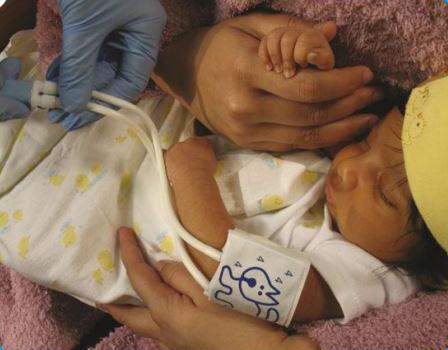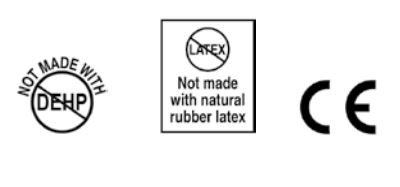 A Trusted Choice for Clinical Excellence
Tested for performance accuracy and clinically validated to help you deliver quality patient care
Full range of neonatal sizes in playful, color-coded animal designs to help you find the right size at a glance, enabling more accurate measurement
Choice of extra soft, absorbent material (SOFT-CUF* ) or easy-to-clean vinyl (CLASSIC-CUF* )
Constructed for Patient Safety
Limited reuse, yet economical enough for pairing with a single baby throughout their hospital stay to help with your infection control efforts
Cuff materials are not made with natural rubber latex or DEHP, making them safer for the babies
New Neo-Snap* connector meets international standards, prevents misconnections to luer fittings as well as helps prevent accidental disconnections for patient safety
Designed to Improve Workflow
New Neo-Snap* connector does not have to be aligned to make a secure connection, enabling you to focus more on the baby.
Cuffs compliant with AAMI and AHA NIBP cuff sizing standards for prompt, correct sizing.
Full range of adapters and connectors are compatible with automated monitors from GE, Spacelabs**, Philips** and Datascope**, plus on a variety of manual devices, including wall manometers, enabling a universal connection system throughout the facility.
Cuff Assortment Packs Available
For low-volume cuff utilizers, several types of assortment packs available for easier ordering and more optimal inventory management.