Allow C.I.A. to white-glove your request for this item
Not buying today? Need a volume discount, Net 30 terms, or a government quote? Got a backorder, and need immediate stock? That's exactly what we do best. Let us solve your problem.
Product Description
GE Healthcare Part #2643 - Critikon Cuff BP Disposable Adult Large 20/BX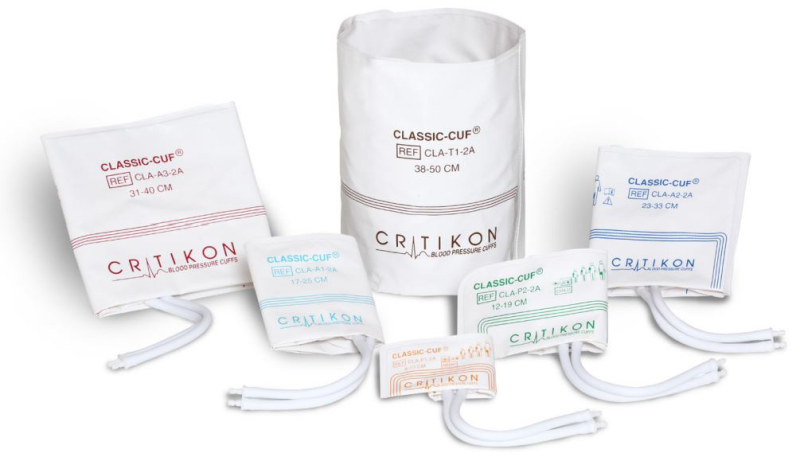 2643 - Classic-Cuf, Large Adult, 2 TB, Screw, Rose/White, 31- 40 cm, 20/box
Classic-Cuf Blood Pressure Cuffs, Dual-Tube, Screw Connectors For GE Corometrics, DINAMAP, Invivo, MDE
CRITIKON CLASSIC-CUF BP cuffs are designed and clinically validated for limited reuse on multiple patients. Made with durable vinyl construction, this time-tested CRITIKON blood pressure cuff is both easy-to-clean and strong to withstand repeated inflations yet economical enough for single patient use.
Easy-to-clean vinyl surface
Strong enough for repeated inflations
Economical enough for single-patient use
Easy-to-use range markers and index line for proper size and placement
Sized to meet AHA, AAMI/ANSI/SP9 and EN1060 requirements
Latex-free
| | | | | |
| --- | --- | --- | --- | --- |
| Item Number | Size | Color | Limb Circumference | Connector |
| 2643 | Large Adult | Rose/White | 31-40 cm | 2-Tube Screw Connector |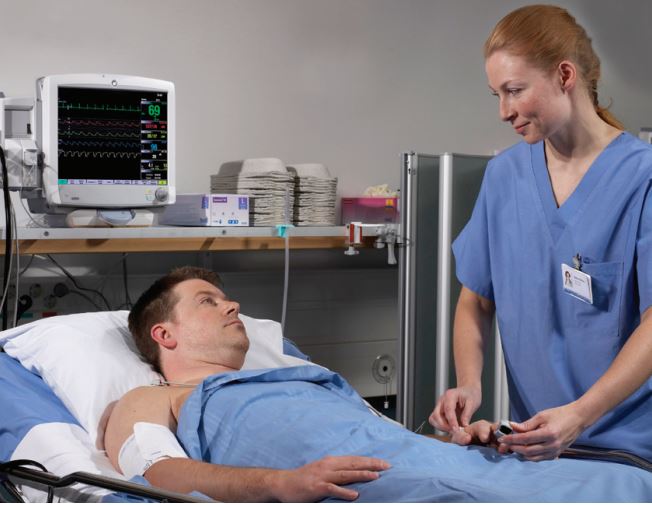 A Trusted Choice for Clinical Excellence
Cuffs are held to the same quality standard as all GE patient monitors, with repeated inflations to ensure accurate readings.
Large bold print helps you quickly choose the right cuff, enabling more accurate measurement.
Constructed for Patient Safety and Durability
Easy-to-clean, vinyl material does not contain natural rubber latex or DEHP, making them safer for your patients.
A full range of cuff sizes are available, from neonate, pediatric, adult and thigh, ensuring that the measurement you receive is from proper fit.
DINACLICK connector meets international standards and prevents misconnections to luer fittings.
Designed to Improve Workflow
Easy-to-use, fast DINACLICK connector enables nurses to link the cuff to the NIBP hose quicker than a pair of traditional tube connectors.
Compliant with AAMI and AHA NIBP cuff sizing standards for prompt, correct sizing.
A full range of adapters and connectors are compatible with automated monitors and a variety of manual devices, including wall manometers and hand-held gauges, enablinga universal connection system throughout the facility.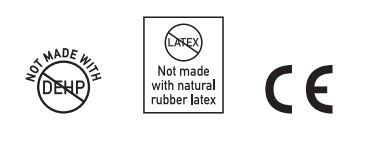 Classic Cuffs Chart