Medline MDS192085 - GLOVE, EXAM, NITRILE, CHEMO, BLUE, PF, LF, MD, 100 EA/BX, 10 BX/CS
Accutouch Chemo Nitrile Exam Gloves
Accutouch chemo nitrile exam gloves feature excellent tactile sensitivity and high tensile strength for durable barrier protection. Textured for a secure grip, with tight cuffs to minimize accidental exposure to blood-borne pathogens and other contaminated fluids. Approved for use with chemotherapy drugs, formaldehyde and gluteraldehyde.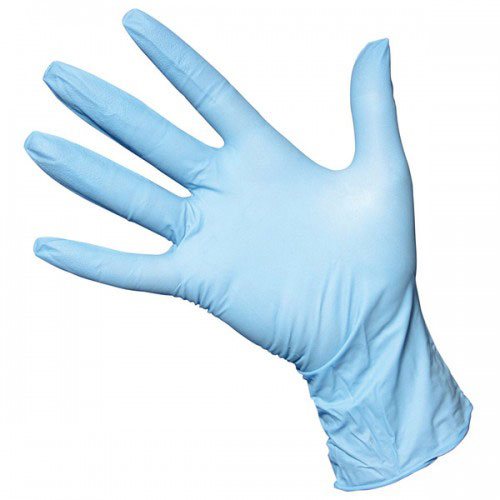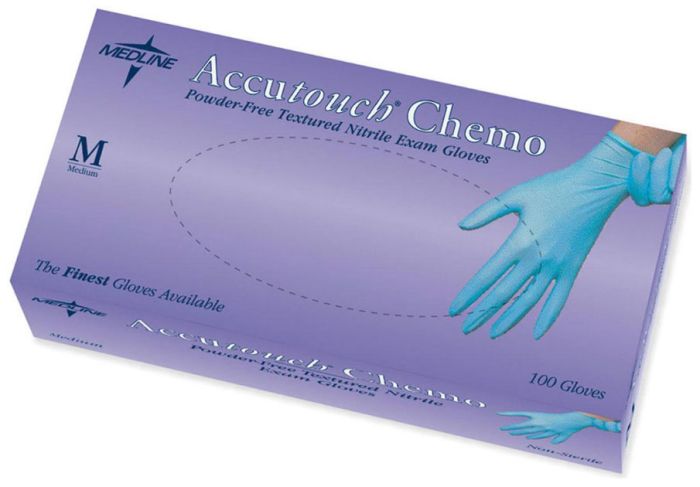 Proven Chemical Resistance
Nitrile gloves are stronger and possess greater chemical resistance than both latex and vinyl gloves. They are generally recommended for use in areas that involve higher levels of stress on exam gloves (e.g., ED and Trauma units) or areas that deal with harsh chemicals or liquid immersion (e.g., Lab, Oncology, Enviromental Services, Endoscopy, and Pharmacy).
Trust our nitrile gloves for strength with a soft touch
Medline has made a significant investment to improve the technology of nitrile gloves to increase the softness while maintaining excellent resistance and barrier protection. Our nitrile gloves are now more comfortable to wear and more affordable.
Specifications
Accelerators Yes.
Chemo Yes.
Coated No.
Color Blue.
Cuff Beaded.
Finger Thickness 4.9 mil.
HPIS Code 450_60_20_20
Latex Free Yes.
Length Inches 9.5 in.
Material Nitrile.
Palm Thickness 4.1 mil.
Powder No.
Size Medium.
Sterile No.
Texture Throughout.
UNSPSC 42132205