Medline ENFIT70550 - EntraFlo Feeding Sets with ENFit, Set, Pump, Safety Spike, ENFit Connector, 30/CS
EntraFlo Feeding Sets with ENFit
Feeding sets compatible with Medline EntraFlo, Nestle Compat and Sentinel feeding pump. Sets designed for use with feeding tubes only. both funnel and ENFit types. Features pre-attached stepped transition connector.
What is ENFitT?
ENFit is the new enteral specific connection system for set to feeding tube connections as well as between medication ports and medication dispensers. It helps to ensure that only enteral nutrition can be delivered through enteral nutrition delivery systems.
ENFit has been designed to prevent misconnections with other small bore fluid delivery systems, which can put patients at risk and in some cases can be life-threatening.
Making Safer Connections
The ENFit connector reduces the risk of tube feeding misconnections, helping enhance patient safety. It has a unique enteral-specific design that:
Doesnt allow administration sets, gastrostomy tubes and syringes to connect with any other connector for any other clinical use.
Has a locking feature that secures the connection.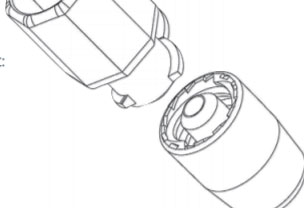 ARE YOU READY FOR THE NEW ENFit CONNECTOR?
A new design for enteral nutrition tubing connectors will soon be the standard. The ENFit connector was designed specifically for enteral nutrition products, reducing the possibility of misconnections as it will not fit into other port types. Medline is ready to help you learn about the products that are changing, and can address any questions or concerns you may have.

Specifications
HPIS Code 440_10_20_10.
Latex Free No.
Set Type Enfit Spike.
Spike Right Spike Set Yes.
UNSPSC 42231502.