Part Number
Medline MDS195285
Ships Within
Special Order
Medline MDS195285 - Aloetouch Ice Powder-Free Nitrile Exam Gloves, Medium, Latex-Free, 2000/CS
Aloetouch Ice Powder-Free Nitrile Exam Gloves
Aloetouch Ice nitrile exam gloves are a housewide solution with excellent sensitivity and dependable protection. Aloe coating helps soothe and moisturize hard working hands. Green with textured fingertips for better grip. Tested for use with chemotherapy drugs.Not made with natural rubber latex.
Combines durable nitrile protection with a soothing inner coating of organic freeze-dried aloe vera.
Fingertip textured for advanced grip.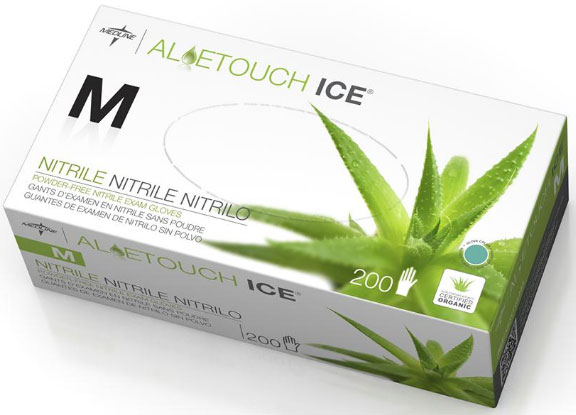 Help for Your Hands
If anyone knows about rough treatment of skin, its those of us who work in healthcare. Were washing with soap and water dozens of times every day, changing gloves constantly and rubbing with alcohol-based hand sanitizers.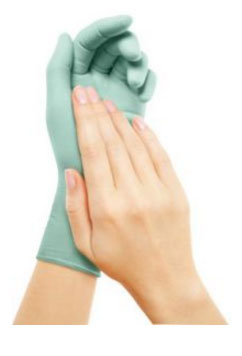 Some of us work with cleaning products or other chemicals that arent the kindest to hands. We may get a break in our hectic schedule to put on moisturizer, but its not always easy to remember. Its no surprise that we see irritated hands, especially in the winter months.
Moisturize Skin with Aloetouch Gloves
Aloetouch gloves might look like any other disposable glove on the outside, but on the inside, theyre very different. The interior of the gloves is coated with a fine layer of organic freeze-dried aloe vera extract. When theyre put on, the warmth and moisture of the hands softens the aloe which soothes and moisturizes the skin.
Aloetouch gloves make moisturizing automatic. Because skin irritation is a significant barrier to hand hygiene compliance, by soothing and moisturizing hands, staff is more likely to follow hand hygiene guidelines.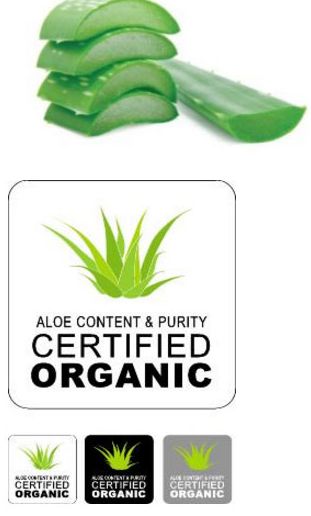 Specifications
Accelerators Yes.
Chemo Yes.
Coated Aloe.
Color Green.
Cuff Beaded.
Finger Thickness 3.6 mil.
HPIS Code 450_60_20_15
Latex Free Yes.
Length Inches 9.5 in.
Material Nitrile.
Palm Thickness 2.8 mil.
Powder No.
Size Medium.
Sterile No.
Texture Fingertip.
UNSPSC 42132203