Part Number
Medline MDT011207
Ships Within
Special Order
Medline MDT011207 - Unisex Blockade Isolation Gown, Yellow, OSFM, 12 EA/DZ
Blockade Reusable Isolation GownsIsolation Gown (Level 1 - AAMI PB70)
Medline's Blockade fabric is a taffeta weave produced with untwisted continuous filaments. Under recommended processing conditions, Blockade's barrier properties are shown to last through 75 processings.
Fluid-repellant 100% polyester isolation gown is AAMI Rated Level 1. Overlap back, twill tie neck and back waist closures. White polyester knit cuffs.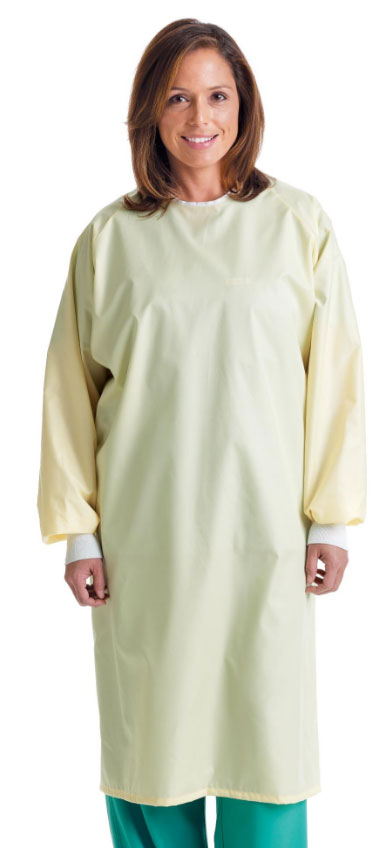 Features
Blockade has a finish that delivers protection wash after wash.
While it serves as a fabric shield, it allows body heat to escape through its millions of microscopic pores.
Woven from 100% polyester filaments, Blockade is also extremely lightweight and durable.
Reusable Isolation Gowns
Although single-use disposable isolation gowns seem to be the norm, many hospitals are realizing reusable gowns present an easy way to save money and reduce waste. Reusable isolation gowns can reduce costs as much as 25 to 50 percent and reduce medical waste as much as 80 percent.1 In addition, because disposable, single-use isolation gowns are 25 to 50 percent more than the cost to lease a reusable gown, hospitals can realize significant savings through a reusables program. This does not take into account the annual disposal costs and environmental impact of six million disposable isolation gowns.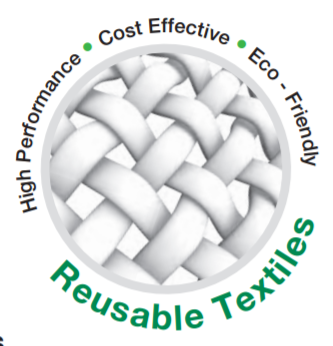 Reusable isolation gowns have come a long way, and new technology incorporates polyester microfibers into a tightly woven, fluid-repellent fabric made of continuous filament threads. Gowns manufactured today provide several levels of protection, comfort, flexibility, strength, and durability, plus they are low-linting.1 Similarly, modern laundering techniques save water, thanks to heat reclamation and other innovative solutions to return energy to washers, dryers and ironers.
Specifications
Brand Blockade.
Color Yellow.
HPIS Code 760_20_80_20
Latex Free Yes.
Length Inches 44 in.
Material 100% Polyester.
Neck Style Overlap Tie Neck & Waist.
Size One Size Fits Most.
Sweep of gown or robe, inches 57.5 in.
UNSPSC 42131612