Allow C.I.A. to white-glove your request for this item
Not buying today? Need a volume discount, Net 30 terms, or a government quote? Got a backorder, and need immediate stock? That's exactly what we do best. Let us solve your problem.
Product Description
Medline MDTIU2TDFPEA - UNDERPAD, SOFNIT 200, 32X36, 1 EACH, 12 EA/DZ, 24 EA/CS
Sofnit 200 Reusable Underpads
Protect What Matters with Medline Reusable Incontinence Underpads.
Sofnit 200 Reusable Underpads is the ideal combination of durability and value. Cotton/polyester twill face fabric remains soft for patient comfort and offers high-heat resistance during drying. Lightweight soaker allows for processing efficiencies and remains leak-proof.Economical and durable.
Vinyl knit barrier is built to withstand the heavy demands of multiple washing and drying cycles while remaining soft and leakproof.
Twill face fabric is exceptionally strong and durable.
Polyester/rayon blended core disperses moisture quickly and locks it in the core for maximum absorbency.
Underpads Manage Moisture
Incontinence occurs in more than 50 percent of older Americans, and it can increase the risk factors associated with healthcare-acquired pressure ulcers. Medline underpads provide outstanding absorbency to keep moisture away from patients while protecting mattresses and bedding.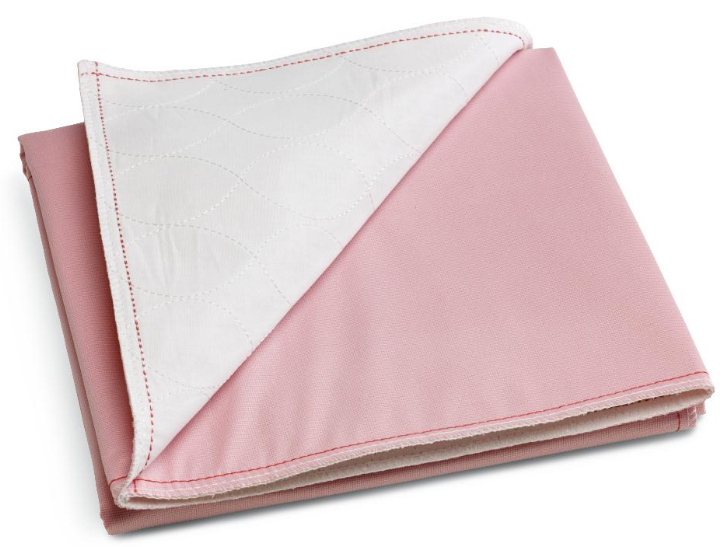 Specifications
Absorbency Level Light.
Antimicrobial No.
Barrier Color Pink.
Brand Sofnit 200
Breathable No.
Corners Square.
Face Color White.
Face Fabric Material 55% Cotton/ 45% Polyester.
HPIS Code 500_90_30_0
Laminated No.
Latex Free No.
Length Inches 36 in.
Minimum Order 2 Dozen.
Soaker Ounces 6 oz.
UNSPSC 42132101
Width Inches 32 in.
Wings or Handles Neither.