Allow C.I.A. to white-glove your request for this item
Not buying today? Need a volume discount, Net 30 terms, or a government quote? Got a backorder, and need immediate stock? That's exactly what we do best. Let us solve your problem.
Product Description
Medline MSC0924002 - Remedy Phytoplex Nourishing Skin Cream, 2 OZ TUBE, 24/CS
Remedy Phytoplex Nourishing Skin Cream. The best Botanical Nutrition solution for sensitive skin.
Medline Remedy Phytoplex Nourishing Skin Cream provides more than the proprietary blend of beneficial botanicals. It also contains tiny, naturally occurring oil packets surrounded by phospholipid shells known as oleosomes. These oleosomes break open when spread on the skin, providing long-lasting moisturization.
For all types of skin, including sensitive skin, Medline Remedy Phytoplex Nourishing Skin Cream provides hydration, nourishment, and moisture balance to help maintain skins natural defenses.
Maintaining Moisture & Natural Oils
Medline Remedy Phytoplex Nourishing Skin Cream contains the proprietary blend of botanicals that work to condition skin and maintain a healthy moisture balance. It also contains tiny, naturally occurring oil packets surrounded by phospholipid shells known as oleosomes. These oleosomes break open when spread on the skin, providing longlasting moisturization.
Protecting From Trans Epidermal Water Loss
Compromised skin allows for greater water loss from damaged or irritated areas. This trans epidermal water loss (TEWL) increases risk of further skin breakdown, leading to a higher risk of infection.
Replacing Mositure Lost with Age
One of the most significant changes in aging skin is increased dryness. This can be attributed to a combination of reduced water content in the uppermost layers of skin, a decrease in intercellular lipids and diminished natural oil production. All these factors are vital elements in maintaining soft, supple, smooth skin. Without proper moisturization as part of a daily skin care regimen, these relatively minor issues may escalate into more serious skin conditions.
The Benefits of Phytoplex Botanicals
Santalum Album Extract (Sandalwood), Phellodendron Amurense Bark Extract, Hordeum Distichon Extract (Barley) These are all hydrators.
Carthamus Tinctorius (Safflower) Oleosomes Naturally occurring tiny oil packets contained in a phospholipid shell extends the release of other ingredients in the formulation.
Vanilla Planifolia Fruit Extract Skin moisturizing agent that adds a light natural scent and plant-sourced polyphenols with antioxidant properties.
Zea Mays Corn Oil Added for hydration and moisture preservation, it also emulsifies to help keep other ingredients distributed throughout the product.
Restoring Skin's natural Moisture Balance & Barrier Properties
Moisturizes with a blend of natural emollients including safflower oleosomes
Formulated without mineral oil or other petrochemicals to remain breathable
Provides long lasting moisturization without leaving a greasy residue
Ideal for use on hands, face and body.
Enhanced with Phytoplex, additional botanicals and essential fatty acids
Hypoallergenic, non-irritating, non-sensitizing, latex compatible, pediatrician and dermatologist tested.
The Science & nature of Phytoplex
The primary mission of the Phytoplex line focuses on managing at-risk skin so redness, dry skin and stress do not disrupt the normal barrier function of the skin surface. Phytoplex is formulated to help mitigate these negative effects and help maintain conditions needed for normal, healthy skin function.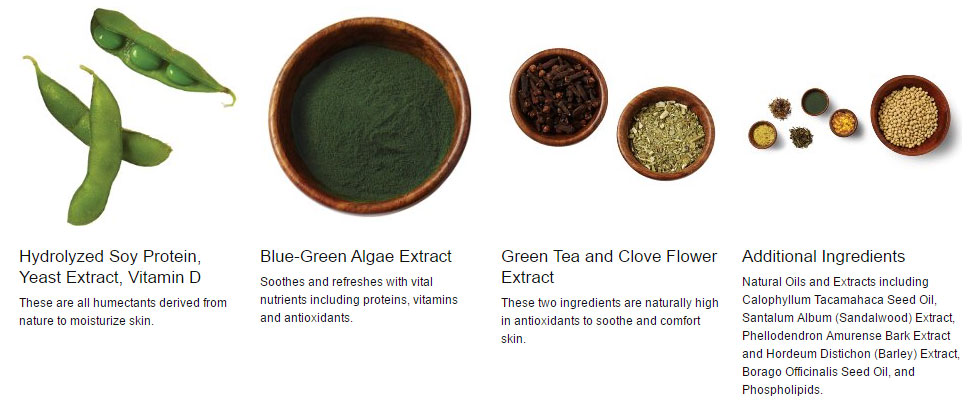 What is in Phytoplex?
Hydrolyzed Soy Protein4, Yeast Extract 3, Vitamin D These are all humectants derived from nature to moisturize skin.
Blue-Green Algae Extract Soothes and refreshes with vital nutrients including proteins, vitamins and antioxidants.
Green Tea and Clove Flower Extract These two ingredients are naturally high in antioxidants to soothe and comfort skin.
Natural Oils and Extracts Calophyllum Tacamahaca Seed Oil, Santalum Album (Sandalwood) Extract, Phellodendron Amurense Bark Extract and Hordeum Distichon (Barley) Extract Rich in antioxidants to help condition skin
Borago Officinalis Seed Oil A single source of eight beneficial fatty acids including gamma-linolenic acid (GLA).
Phospholipids Cleanse and condition the skin without stripping the skin of its natural oils.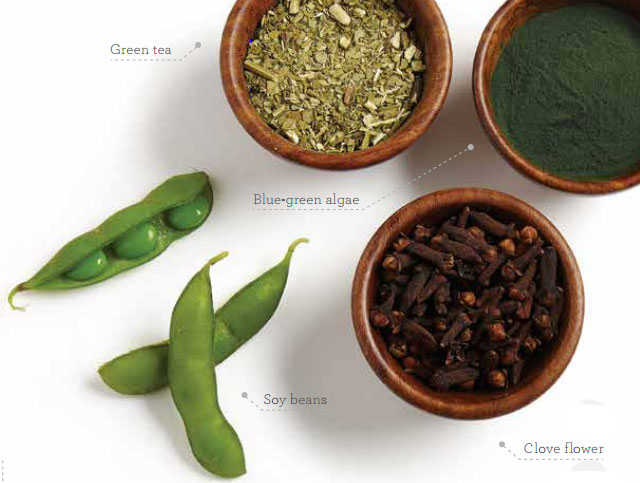 Whats Not In Phytoplex?
Parabens Studies have shown evidence of parabens as endocrine inhibitors, however, there is considerable debate over its safe use. Some clinicians prefer other preservative methods.
Sulfates This commonly used cleansing agent has the potential to dry out and irritate skin. Typically present in high sudsing products.
Aloe Although it is widely used as an emollient, aloe may cause allergic reactions in some patients.
Phthalates Several studies link phthalates with negative health side effects.