Medline MSC092SBW04 - Remedy Essentials Shampoo and Body Wash Gel, 4OZ, 60 EA/CS
Essentials Shampoo and Body Wash Gel
Medline Remedy Essentials shampoo and body wash is gentle, pH-balanced and dye-free for everyday use. Ideal for use in the shower or diluted for basin bath. Rinses off easily. Pleasant natural scent.
Easy-rinse for use in shower, or diluted for basin bathing.
Gentle, dye-free and pH-balanced.
The value of skin care is far more than the price of whats in each bottle. Quality skin care has been shown to help lower the risks of costly skin conditions and readmissions.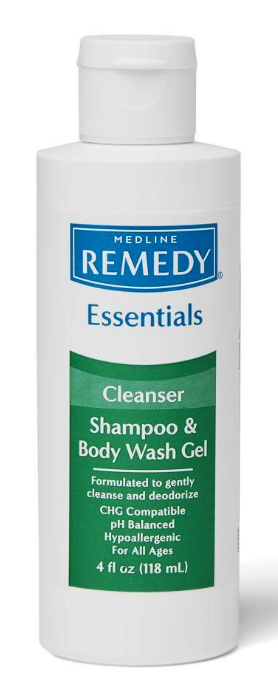 Specifications