Medline MSC2302 - Suresite Window Transparent Film Dressing, 2.38 x 2.75" (6 x 7 cm), 100 EA/BX
About Suresite
Transparent Film Dressings
Traditional moisture vapor transmission rate (MVTR).
Conformable.
Does not stick to itself.
Microporous technology.
Permits continuous observation of wound and line sites.
Variety of delivery systems.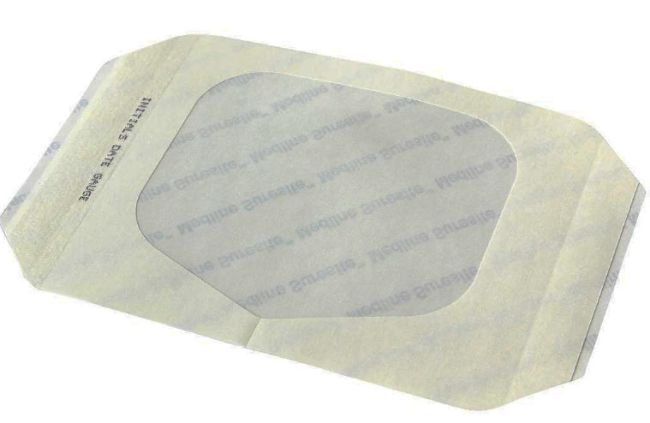 RECOMMENDED WOUND CONDITIONS
Shallow.
No/minimal drainage.
Primary dressing.
Secondary dressing.
INDICATIONS
Peripheral and central I.V. lines.
Partial-thickness wounds.
Full-thickness wounds (secondary dressing).
Lacerations and abrasions.
To help prevent skin breakdown caused by friction to epidermis.
CHANGE FREQUENCY
Suresite may be left in place for up to 7 days.
Dressing change frequency will depend on amount of drainage.
CONTRAINDICATIONS
Contraindicated as a primary dressing on wounds with moderate to heavy drainage.
SPECIFICATIONS
Dressing Change Frequency/Use Max: 7 Day: Check Drainage.
Dressing Type Window Frame.
HPIS Code 740_170_0_0
Latex Free Yes.
Length Inches 2.75 in.
Primary or Secondary Dressing Primary or Secondary Use.
UNSPSC 42311527
Width Inches 2.37 in.
Wound Condition, Primary Use No or Minimal Drainage.
Wound Condition, Secondary Use All Drainage Types.