Allow C.I.A. to white-glove your request for this item
Not buying today? Need a volume discount, Net 30 terms, or a government quote? Got a backorder, and need immediate stock? That's exactly what we do best. Let us solve your problem.
Product Description
Metrix-Secure 66040 - 100ml EVA 2-Port Bag, 50/CS
100 ml Ethyl Vinyl Acetate (EVA) 2 Port Bag
Our Ethyl Vinyl Acetate (EVA) containers are made with an EVA material that does not contain harmful plasticizers such as DEHP, which can leach into TPN solutions. EVA is more durable for reduced breakage, more stable for improved safety and more transparent for improved admixture inspection. The Secure bags are latex-free and all tubes are made with Non-DEHP Vinyl. More reasons to feel secure!
Our TPN line of bags is composed of bags that can be filled by various TPN compounders, filled by gravity, or filled with syringes or single-station filling devices. There is a Secure bag for nearly every TPN and IV application.
Ethyl Vinyl Acetate (EVA) bags are constructed from a copolymer, monolayer film
EVA container.
Non-DEHP bag, ports and tubing.
Latex free.
2 Ports.
(i) Injection Site
(ii) Patient access spike port.
For filling through injection site.
These bags are specifically designed to provide strong seals, extraordinary robustness, superior flex, crack and pin-hole resistance,
EVA 2-port Bags Have An Injection Site And A Spike Port With No Other Fill Legs.
EVA Standard 2-port Bags Are Packaged In Individual Perforated Poly Bags.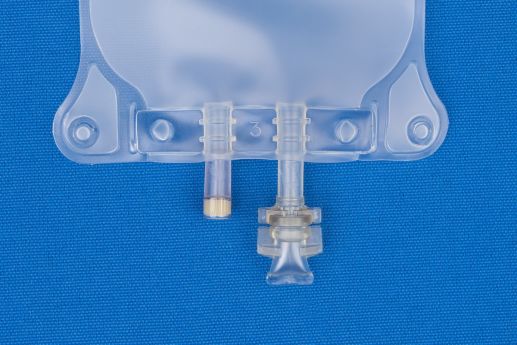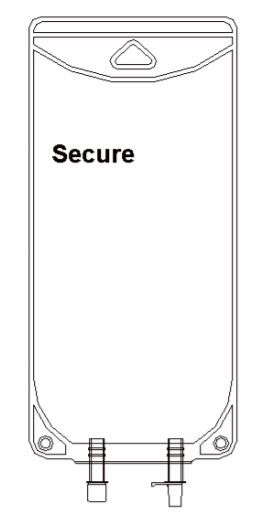 Storing
EVA must be stored at temperature under 40 degree celsius. The sun radiation, excessive heat, or humidity is prohibited.
DEHP
Infusion Therapy Standards of Practice advise to use administration sets not made with di-ethylhexyl-phthalate (DEHP) to administer lipid-based infusates, such as IVFE or TNA. DEHP is lipophilic and is extracted into the lipid solution with commonly used polyvinyl chloride administration sets and containers. DEHP is considered a toxin, and studies have demonstrated increased DEHP levels in lipid solutions, which is especially a risk with neonatal, pediatric, and long-term home care patients (42).