Part Number
Metrix-Secure 66043
Ships Within
Special Order
Metrix-Secure 66043 - 50ml EVA 2-Port Bag, BULK PACKED, 50/CS
50 ml Ethyl Vinyl Acetate (EVA) 2 Port Bag - Bulk Packed
Ethyl Vinyl Acetate (EVA) bags are constructed from a copolymer, monolayer film.
Our EVA single-use bags are designed for parenteral applications. They are made from high quality, Class VI film that
EVA container.
Non-DEHP bag, ports and tubing.
Latex free.
2 Ports.
(i) Injection Site
(ii) Patient access spike port.
For filling through injection site.
These bags are specifically designed to provide strong seals, extraordinary robustness, superior flex, crack and pin-hole resistance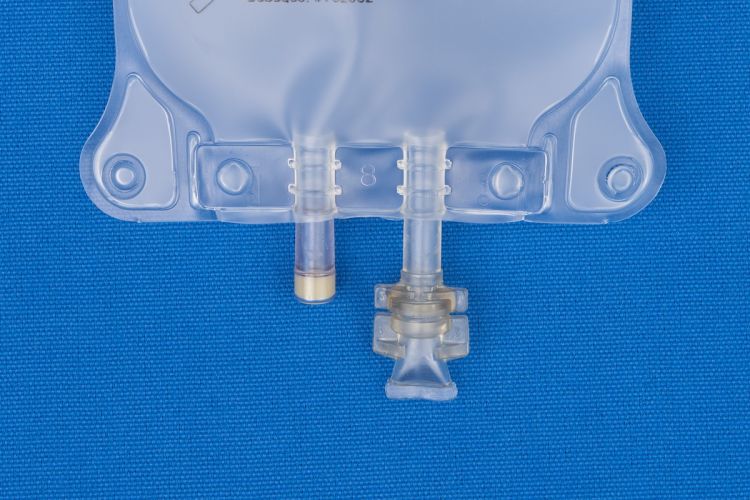 EVA 2-port Bags Have An Injection Site And A Spike Port With No Other Fill Legs.
Bulk Packed 2-Port Bags are packaged in a double poly bag without individual packaging.
Storing
EVA must be stored at temperature under 40 degree celsius. The sun radiation, excessive heat, or humidity is prohibited.
DEHP
Infusion Therapy Standards of Practice advise to use administration sets not made with di-ethylhexyl-phthalate (DEHP) to administer lipid-based infusates, such as IVFE or TNA. DEHP is lipophilic and is extracted into the lipid solution with commonly used polyvinyl chloride administration sets and containers. DEHP is considered a toxin, and studies have demonstrated increased DEHP levels in lipid solutions, which is especially a risk with neonatal, pediatric, and long-term home care patients (42).