Metrix-Secure 66630 - 3,000ml EVA Legless Dual Chamber Bag Male Screw Connector, 42 Per/Cs
3000 ml Ethyl Vinyl Acetate (EVA) Legless Dual Chamber TPN Bags
Ethyl Vinyl Acetate (EVA) bags are constructed from a co-polymer, mono layer film.
Our EVA single-use bags are designed for parenteral applications. They are made from high quality, Class VI film.
EVA Dual Chamber TPN Container - Legless
This product is not made with natural rubber latex or DEHP.
EVA container.
PVC ports and tubing.
Stores fat emulsion separate from other TPN components for improved inspection and stability.
Legless Bags offer increased versatility.
Fill legs are available for most TPN and gravity filling applications.
These bags are specifically designed to provide strong seals, extraordinary robustness, superior flex, crack and pin-hole resistance.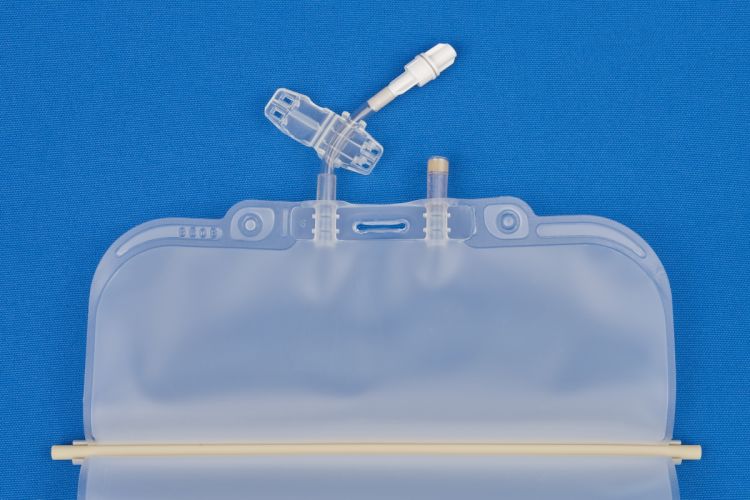 EVA Legless Bags have a clamp attached, but some accounts require extra ones.
What is TPN?
TPN stands for Total Parenteral Nutrition. What does that mean? Healthy individuals get their nutrition via the digestive tract, or the "enteral" route. Thus, "parenteral" means that a route other than the digestive tract is used to obtain nutrition. TPN is ordered for patients who, for whatever reason, cannot obtain adequate nutrition through their digestive tract. This could be because of a blockage or a leak in the digestive tract. Some patients have absorption issues as well, perhaps due to short bowel syndrome. In short, when the digestive tract is not functional, TPN is necessary for patients to maintain adequate nutrition.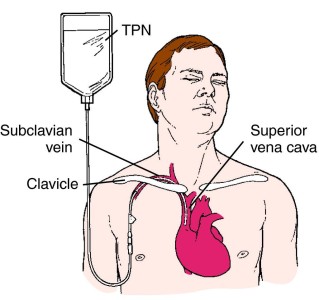 TPN is administered into a vein, generally through a PICC (peripherally inserted central catheter) line, but can also be administered through a central line or port-a-cath. Patients may be on TPN for many weeks or months until their issues resolve. Throughout the course of therapy, patients may or may not be able to ingest anything orally; whatever the case, they will not get any substantive nutrition via the oral route.
LDPE is defined by a density range of 0.9100.940 g/cm3. LDPE has a high degree of short- and long-chain branching, which means that the chains do not pack into the crystal structure as well. It has, therefore, less strong intermolecular forces as the instantaneous-dipole induced-dipole attraction is less. This results in a lower tensile strength and increased ductility. LDPE is created by free-radical polymerization. The high degree of branching with long chains gives molten LDPE unique and desirable flow properties. LDPE is used for both rigid containers and plastic film applications such as plastic bags and fil
Storing
EVA must be stored at temperature under 40 degree celsius. The sun radiation, excessive heat or humidity is prohibited.
DEHP
Infusion Therapy Standards of Practice advise to use administration sets not made with di-ethylhexyl-phthalate (DEHP) to administer lipid-based infusates, such as IVFE or TNA. DEHP is lipophilic and is extracted into the lipid solution with commonly used polyvinyl chloride administration sets and containers. DEHP is considered a toxin, and studies have demonstrated increased DEHP levels in lipid solutions, which is especially a risk with neonatal, pediatric, and long-term home care patients (42).