Allow C.I.A. to white-glove your request for this item
Not buying today? Need a volume discount, Net 30 terms, or a government quote? Got a backorder, and need immediate stock? That's exactly what we do best. Let us solve your problem.
Product Description
Smiths Medical L-370 - HOTLINE Fluid Warmer Set Disposable 20/case
HOTLINE 3 Fluid Warming Set or Disposable Set
HOTLINE 3 L-370 Fluid Warming Set is an individually packed, singleuse disposable with a Sterile Fluid Path. The priming volume is approximately 20 ml. The HOTLINE 3 Fluid Warming Set has a connector that plugs into the socket on the right side of the HOTLINE 3 Warmer. The connector is designed with a support guide to facilitate installation and two locking tabs to ensure that HOTLINE 3 Fluid Warming Set is securely fastened in the socket. This is the only connection necessary to provide the warming function. The HOTLINE 3 Fluid Warming Set is easily unplugged from the HOTLINE 3 Warmer and discarded.
Disposable: A new and improved disposable set (L-370) now replaces the existing L-70 disposable set. The enhanced HOTLINEFluid Warming System will require you to use the new dedicated disposable set, the L-370.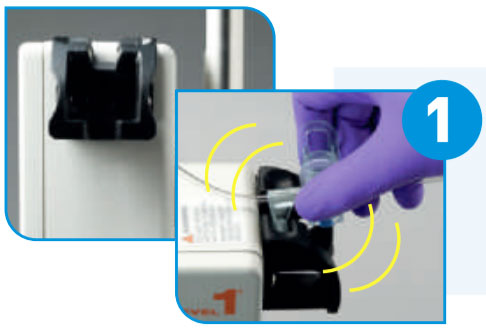 Easier Set Up
The new disposable set (L-370) connects into the new mounting block with an audible click to let you know its securely in place. It can now be disconnected quickly, easily and with one hand.
Easier Portability
The new disposable set helps keep recirculating solution in the tubing when disconnected from the warmer, so that you can transfer the tubing with your patient from the OR to the PACU and connect into another HOTLINE 3 Fluid Warmer to continue patient warming.
Infusate Delivery Temperatures
The following table shows the typical infusate delivery temperatures at the patient end of an L-370 HOTLINE 3 Fluid Warming Set.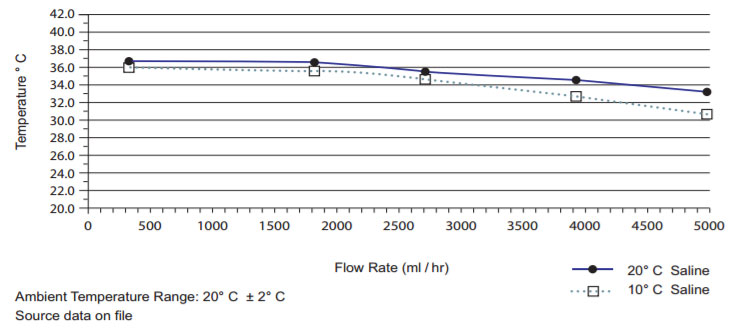 Note: The setpoint temperature of the recirculating solution is 38. C.