Welch-Allyn SOFT-06-1TP - CUFF, BP, SOFT, SM INFANT, 1-TUBE, TP, 20 EA/CS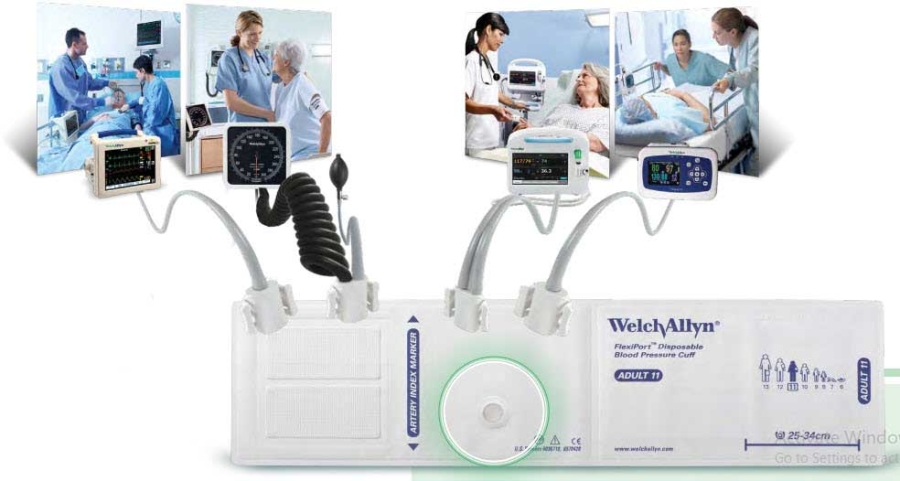 Welch Allyn FlexiPort Blood Pressure Cuff; Size-06 Small Infant, Soft Disposable, 1-Tube (24.0 in/61.0 cm), Tri-Purpose (#5082-168) Connector; Qty. 20
True standardization in a snap.
Convenient, comfortable, and affordable, Welch Allyn disposable blood pressure cuffs are the top choice for infection-control-conscious hospitals and clinics around the world. Thats because we offer virtually every type of cuff an institution may need, along with the ability to simplify inventory like no other cuff provider with our patented FlexiPort connection.
With FlexiPort Disposable Cuffs, its easy to move patients from room to room, floor to floor, and department to department. Simply equip all devices with FlexiPort fittings, assign one cuff to your patients as they enter the hospital, and connect the patients cuff to the device.
Features
FlexiPort technology enables every cuff to be used as one- or two-tube
Every cuff size, from small infant through thigh cuffs
Choose from either soft or vinyl fabric to fit anyone's preference
Color-coded for fast, accurate selection of the correct cuff size
Rotatable port, improves patient comfort and cuff durability
Meets all the latest clinical guidelines for proper fit from AAMI and AHA
Durable enough for extended patient stays
Affordable for single-patient-use to help reduce cross contamination risks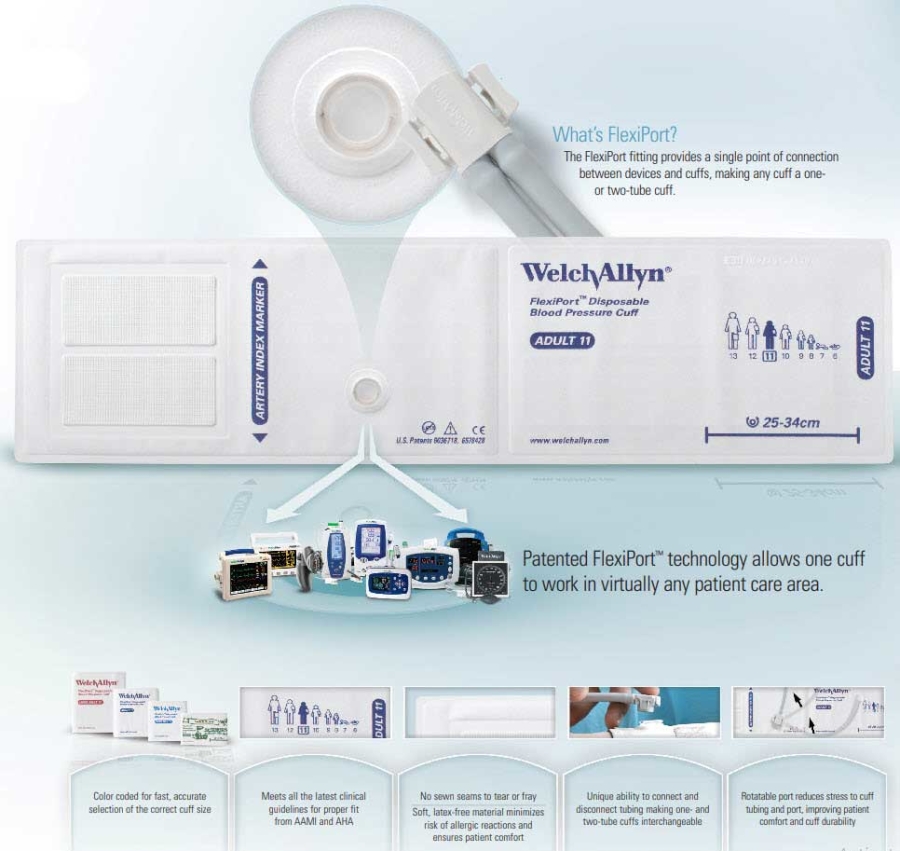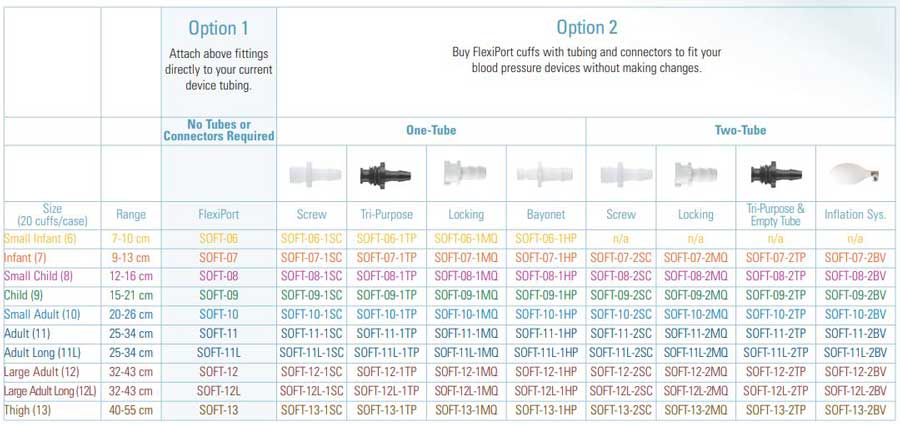 The Disposable Difference
Aside from the obvious benefit of simplified ordering and application, choosing Welch Allyn FlexiPort Disposable Blood Pressure Cuffs over reusable cuffs may significantly decreases the risk of cross-contamination. Hospital-induced (nosocomial) infections strike seven to ten percent of all patients, and in addition to the negative effects on length of stay and cost, these infections are responsible for 80,000 deaths in the U.S. each year. Poorly cleaned reusable blood pressure cuffs, along with other factors, are a primary source for such bacteria.
By converting to disposable cuffs, you can significantly reduce the risk of cross-contamination and related infections.
Consider this:
Reusable blood pressure cuffs can carry such bacteria as Klebsiella pneumoniae, Norwegian Scabies, E. cloacae, and Staphylococcus aureus-bacteria potentially deadly to infants and adults alike. Reused blood pressure cuffs are a primary carrier of MRSA, which is responsible for 12% of all hospital-related infections in the U.S .
True standardization meets reduced cross-contamination.
A reliable disposable cuff solution, FlexiPort Disposable Blood Pressure Cuffs deliver value to hospitals by combining the benefits of FlexiPort Cuff technology with reduced risk of cross-contamination that comes with implementing a single-patient use model.


Product Specifications
| | |
| --- | --- |
| Manufacturer Part Number# | SOFT-06-1TP |
| GTIN | 00732094051599 |
| Warranty | INITIAL USE |
| Brand | FLEXIPORT |
| Manufacturer | Welch Allyn |
| Application | Blood Pressure Cuff, 1-Tube |
| Cuff Material | Fabric |
| Cuff Size | Small |
| Specifications | Tri Purpose, Soft |
| Size Range | 7 - 10 cm |
| Target Area | Arm |
| Usage | Disposable |
| User | Infant |
Shipping Weights and Dimensions
| | |
| --- | --- |
| Gross Weight: | 3.0 KG |
| Width: | 22.86 CM |
| Height: | 15.24 CM |
| Depth: | 15.24 CM |